January 2014 was a bit of a mixed bag in terms of both positive and negative experiences, and I can't say that I'll be sad to see it go. Our eighteen-year-old cat, Patches, experienced some health problems and had to be rushed to the vet, and my mother got into a minor car accident during one of the many snow storms we've experienced this season. That said, every cloud has a silver lining, and I'm determined to remain positive and hopeful about what else 2014 might have in store. I lost friends, but gained new ones and found previously undiscovered sources of comfort and encouragement. Speaking of, I'm so thankful that I had a group of friends who were willing and able to offer me love and support when I needed it most. This made even the most difficult moments bearable and I feel blessed to have such a positive support system in place. On a brighter note, in January I found out that I had been given auto-approval for all titles from Harper Collins Canada on Edelweiss, which resulted in a lot of spontaneous dancing and more than a few tears. It was so unexpected and I still can't quite believe it!

This Month I Reviewed…

1) Slide by Jill Hathaway
2) No One Else Can Have You by Kathleen Hale
3) The Impossible Knife of Memory by Laurie Halse Anderson
4) A Mad, Wicked Folly by Sharon Biggs Waller

5) Arranged by Catherine McKenzie

I Feel Pretty, Oh So Pretty: This Month On Do! Judge A Book By Its Cover…
1) Do! Judge A Book By Its Cover – Issue Sixteen: Contemporary (Part Three)
2) Do! Judge A Book By Its Cover – Issue Seventeen: Steampunk
3) Do! Judge A Book By Its Cover – Issue Eighteen: Non-Fiction (Part Two)

It's The Final Countdown: This Month On Top Ten Tuesday…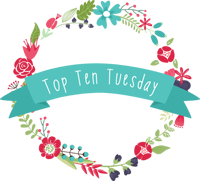 1) Top Ten 2014 Debuts I'm Excited For
2) Top Ten Things On My Reading Wishlist
3) Top Eight Settings I Would and Would Not Like To Live In

This Month I Was Waiting On…

1) Dear Killer by Katherine Ewell
2) Something Real by Heather Demetrios
3) Summer On The Short Bus by Bethany Crandell
4) Side Effects May Vary by Julie Murphy
I Couldn't Stop Listening To…
Capital Cities In A Tidal Wave Of Mystery
(Find it on iTunes!)
Favourite Songs: Kangaroo Court, Safe and Sound & Chartreuse
Warpaint Warpaint
(Find it on iTunes!)
Favourite Songs: Keep It Healthy, Love Is To Die & Teese
Bruno Mars Unorthodox Jukebox
(Find it on iTunes!)
Favourite Songs: Locked Out Of Heaven, Treasure & When I Was Your Man


Various Artists Now: 25 Top Hits of the 1980's
(Find it on iTunes!)
Favourite Songs: Don't You (Forget About Me), Don't You Want Me & I Just Died In Your Arms
Broken Bells After The Disco
(Find it on iTunes!)
Favourite Songs: After The Disco, Holding On For Life & No Matter What You're Told
Cœur De Pirate Trauma : Chansons De La Série Télé (Saison No. 5)
(Find it on iTunes!)
Favourite Songs: You Know I'm No Good, Lucille & Slow Show

I Pre-Ordered And Can't Wait For…

Foxes Glorious
(Find it on iTunes!)
Foster The People Supermodel
(Find it on iTunes!)
Sam Roberts Band Lo-Fantasy
(Find it on iTunes!)

Don't forget to add me on Instagram to see all my latest updates!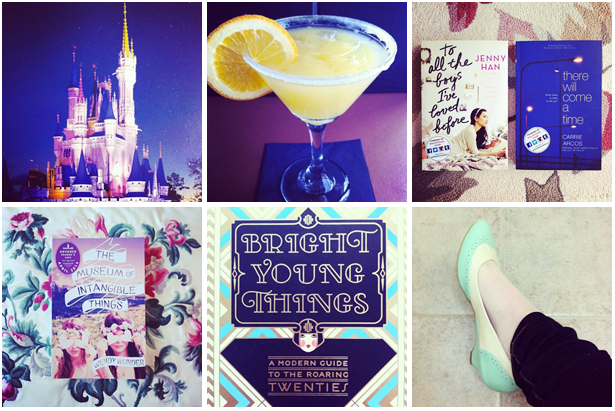 Here are just a few of the things that I enjoyed around the blogosphere this month when I wasn't busy working on Pop! Goes The Reader!
Website Of The Month
I would like to say a big 'Thank you!' to Alice-Jane at Crazy Red Pen for introducing me to Keiko's blog! Keiko's stylistic sensibilities and photography are to die for, and I find her website a constant source of inspiration. I would give anything to raid this girl's wardrobe! She's simply fabulous.

Pause For Thought: Interesting & Inspiring Discussion Posts & Articles
» 14 Things I Wish I Knew in My 20's by Lisabeth Saunders Medlock @ The Huffington Post
» The 20 Things You Need To Let Go To Be Happy by Ashley Fern @ Elite Daily
» Books, Introversion, and Giving Yourself Permission by Emily Hainsworth @ Jenna Does Books
» On Bad Reviews (And Why You Rarely See Them Here) by Anna @ Anna Reads
» How Unemployment Has Changed My Life As A Reader by Jamie @ The Perpetual Page-Turner
» Reading YA Through Adult Eyes by Ginger @ GReads!
» Recommendations: Love Or Hate? by Hannah @ So Obsessed With
» Swaggin' or Braggin' by Betty @ Book Rock Betty
Farewell, January! So, how did you fare this month? Did you read anything interesting or do anything special? Let me know in the comments – I would love to hear from you!