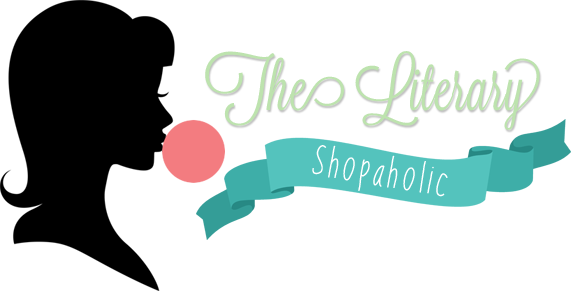 'The Literary Shopaholic' is a sporadic feature on Pop! Goes The Reader in which I highlight some of my favourite literary-themed items. From bookmarks to bookends, purses to posters and everything in between, I've selected a few things that will be at the very top of my shopping list this season!
Well, what do we have here? Could it be – A new feature?! As my friends and family can personally attest, if there's one thing I love and have demonstrated an aptitude for (aside from reading), it's shopping. So, when I began to brainstorm ideas for new features for Pop! Goes The Reader and I remembered how much fun I had putting together the Stuff Your Stocking event with Ginger, it seemed only natural to combine two of the things I love most in a series I'm extremely excited and passionate about. So, what are we waiting for? Let's get to it!
1) Arche-typewriter Socks ($7.99)
2) The Reading Dragon Mug by Stephanie Fizer Coleman ($15.00)
3) Reading Glasses Tote Bag by Caz King ($22.00)
4) Pencil Me In Flats ($97.99)
5) Penguin Bookends by Design Atelier Article ($47.35)
6) Living Proofread Ring Set ($9.99)
7) Kate Spade Expletive Bookmarks ($5.00)
8) Library Girl iPhone Case by Stephanie Fizer Coleman ($35.00)
9) Why Buy Anything Else? Print by Arielle Levin ($16.00)
So, what do you think? Would you be interested in seeing another Literary Shopaholic post in the future? Are any of these items now on your 'must have' list? Let me know in the comments – I would love to hear from you!