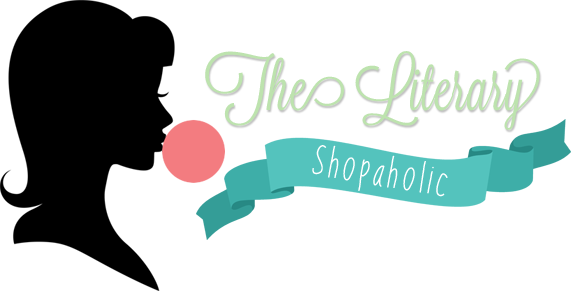 'The Literary Shopaholic' is a sporadic feature on Pop! Goes The Reader in which I highlight some of my favourite literary-themed items. From bookmarks to bookends, purses to posters and everything in between, I've selected a few things that will be at the very top of my shopping list this season!
Yes, the Literary Shopaholic is back with even more strange, weird and wonderful literary items to tempt and tantalize you. Hopefully you will thank me, although your wallets may not 😉 This week: Follow your iPhone down the rabbit hole, dive into the stacks with clever, library-inspired stationary, and listen to the beat of your telltale heart and keep your car fresh with a rather unique form of Poe-pourri.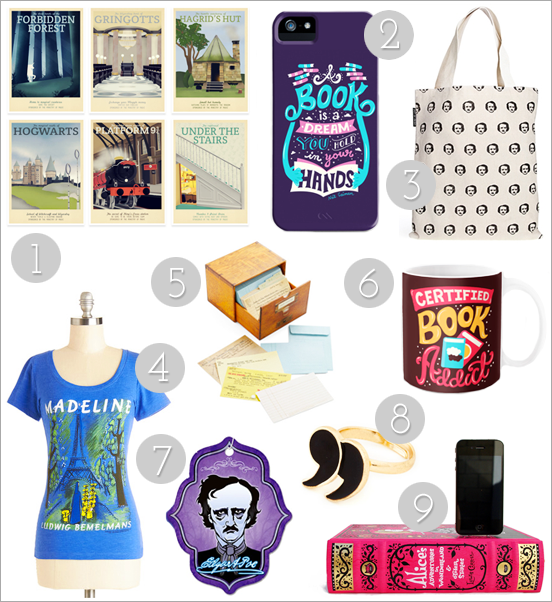 1) Set of 6 Retro Harry Potter-Inspired Travel Posters by Teacup Piranha ($36.21+)
2) "A Book Is A Dream…" Quote iPhone Case by Risa Rodil ($35.00)
3) Poe-ka Dots Tote Bag by Out Of Print ($18.00)
4) Novel Tee in Madeline by Out Of Print ($29.99)
5) Long Overdue Notecard Set by Chronicle Books ($19.99)
6) Certified Book Addict Mug by Risa Rodil ($15.00)
7) Edgar Allan Poe Air Freshener by Archie McPhee ($3.50)
8) Quote Me Ring ($9.99)
9) Alice In Wonderland iPhone Charger by Rich Neeley Designs ($54.00)
So, what do you think? Are any of these items now on your 'must have' list? Let me know in the comments – I would love to hear from you!