"Top Ten Tuesday" is a weekly meme hosted by The Broke and the Bookish!

This week's Top Ten Tuesday topic is the Top Ten Books I Would Love To See Made Into A Movie.
If there's one thing you should know about me, it's that I absolutely adore romantic comedies. And I don't mean in a hip, ironic, "it's so bad it's good" kind of way. No. I wholeheartedly, unashamedly love a good romantic comedy. From When Harry Met Sally to You've Got Mail, Never Been Kissed to The Wedding Singer, Clueless to 10 Things I Hate About You and everything in between, I like to consider myself something of an aficionado of the genre and am always on the lookout for one I have yet to see. It makes me extremely sad to see that the popularity of such films has seemed to dwindle in recent years, and now I can only wait for it to see a resurgence in popularity.
Until then, I decided to use this as the inspiration for this week's Top Ten Tuesday topic. Below please find a selection of just a few of the books whose premise I believe would make an excellent basis for a romantic comedy. Please note that in most cases there is far more to these novels than a simple romance, but for the purposes of this week's list I have boiled them down to one of their most salient points. Love is in the air!
As always, these choices are listed in no particular order.
1) The Distance Between Us by Kasie West
2) Amy & Roger's Epic Detour by Morgan Matson
3) This Is What Happy Looks Like by Jennifer E. Smith
4) Audrey, Wait! by Robin Benway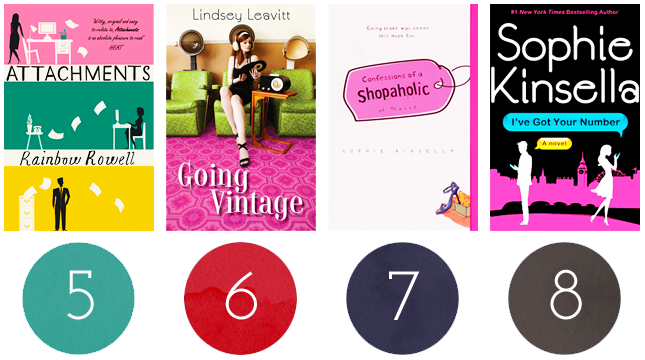 5) Attachments by Rainbow Rowell
6) Going Vintage by Lindsey Leavitt
7) Confessions of a Shopaholic by Sophie Kinsella
8) I've Got Your Number by Sophie Kinsella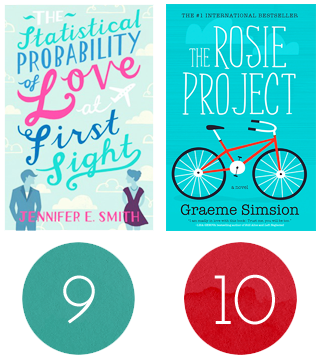 9) The Statistical Probability of Love at First Sight by Jennifer E. Smith
10) The Rosie Project by Graeme Simsion
Please Note:
» I realize that Confessions of a Shopaholic has, in fact, already been made into a movie. Suffice it to say that I found the 2009 adaptation so abysmal that I prefer to pretend that it never existed in the first place.
» I have yet to read either Jennifer E. Smith's The Statistical Probability of Love at First Sight or This Is What Happy Looks Like despite the fact that I own copies of both. These were chosen based purely on my limited understanding of their plot based on the synopsis and recommendations from friends.
This week's Top Ten Tuesday post has been brought to you by the one, the only When Harry Met Sally, the film that started it all for me. I'll have what they're having.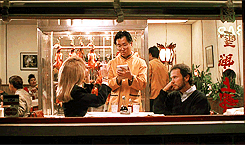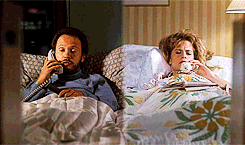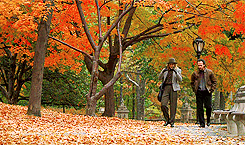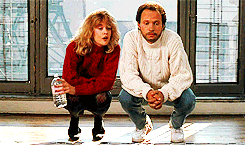 (©)