"Top Ten Tuesday" is a weekly meme hosted by The Broke and the Bookish!

This week's Top Ten Tuesday topic is the Top Ten Books On My Fall 2013 To-Be-Read List.
So, as it turns out, I'm not the best at sticking to even the best laid plans. Given that I only read three of the books listed on my last 'to-be-read' list (See: Top Ten Books On My Summer To-Be-Read List), I wouldn't blame you if you decided to take this next one with a pinch of salt. But I really do have the best intentions, I swear! Plus, with a list that includes three of my most highly-anticipated releases of 2013 (Where The Stars Still Shine, Fangirl, and This Song Will Save Your Life) you can be sure that I'll try my hardest to be more diligent when it comes to sticking to my list this time around 😉 And no, you're not seeing double – Eleanor & Park was included on both lists. At this point I think I've waited so long to read it and been exposed to such a vast amount of hype that I'm now more than a little intimidated. But I will read it, and soon!
As always, these choices are listed in no particular order.
1) Tell The Wolves I'm Home by Carol Rifka Brunt
2) Where The Stars Still Shine by Trish Doller
3) The Retribution of Mara Dyer by Michelle Hodkin
4) Fangirl by Rainbow Rowell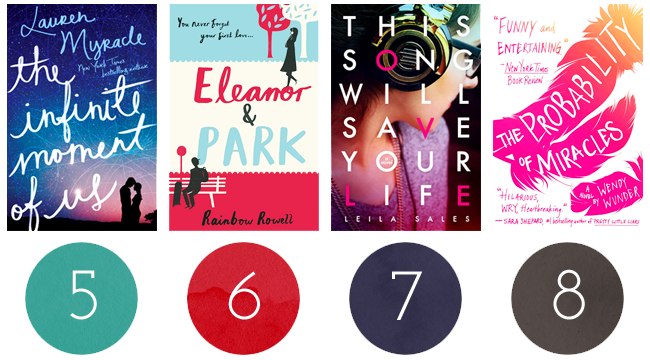 5) The Infinite Moment Of Us by Lauren Myracle
6) Eleanor & Park by Rainbow Rowell
7) This Song Will Save Your Life by Leila Sales
8) The Probability of Miracles by Wendy Wunder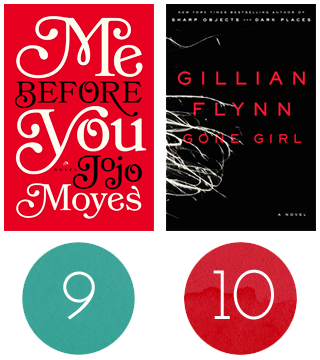 9) Me Before You by Jojo Moyes
10) Gone Girl by Gillian Flynn