"Top Ten Tuesday" is a weekly meme hosted by The Broke and the Bookish!

This week's Top Ten Tuesday topic is the Top Ten Favourite Types of Settings.
I'll be the first to admit that I struggled with this week's Top Ten Tuesday topic. While I loved the concept of shining a spotlight on settings, having to narrow it down to only one genre or type seemed nearly impossible. So, to make a long story short, I didn't! Instead, I decided to make a general list of the sort of settings I typically gravitate toward. That's right – I'm a rebel with a cause 😉
As always, these choices are listed in no particular order.
1) Amusement Park
As a self-professed Disney enthusiast, it should come as little surprise that amusement parks have always been one of my favourite types of setting. While I've always gotten a thrill out of the inclusion of either Disneyland or Walt Disney World in the novels I read, as in the case of Lindsey Leavitt's Going Vintage, my interest in amusement parks doesn't begin and end there. Full of fun, energy, and excitement, amusement parks as a setting allow you to get a glimpse into the method behind the magic, and act as the perfect backdrop for a light-hearted summer contemporary. While I haven't been fortunate to read very many novels that feature this sort of setting, I'm really looking forward to reading both Sarah Strohmeyer's How Zoe Made Her Dreams (Mostly) Come True and Leila Sales's Past Perfect, both of which I already own on Kindle and feature some interpretation of the amusement park setting.
2) Car
If there is one phrase that is guaranteed to pique my interest in a novel, it's 'road trip'. I mention this only because it might help to explain my affinity for the humble car, typically little more than a basic method of transportation, as one of my favourite types of settings for a novel. I've often found that the close quarters of a vehicle act as the perfect breeding ground for both conflict and romance, and this was no more evident than in Morgan Matson's Amy & Roger's Epic Detour or Jessi Kirby's In Honor, both of which are two of my favourite contemporary novels of all time. A relatively basic and limited environment, I find that this setting often brings out the best in authors as they strive to elevate something that is an everyday item in many of our lives that otherwise goes unnoticed or largely unthought of apart from its ability to transport us from Point A to Point B. This is one setting that, for whatever reason, I find myself returning to again and again.
3) Small Town
Whether it's a young adult contemporary novel or an adult romance, there are few settings I enjoy more than a small town. Perhaps it's because I've spent the majority of my life in big cities, but the dynamics and rhythm of small town life have always fascinated me. On the one hand, the fundamental lack of privacy can be suffocating, but on the other you're given a greater opportunity to form personal connections and experience the warm security of a close community. I love reading about all the little nuances and eccentricities authors often attribute to their imaginary small towns – From the quaint homegrown businesses to the peculiar locals, I've always found the potential for depth and creativity inherent in a small town setting fascinating. The life that certain authors are able to breathe into these areas is as astounding as it is admirable. If I'm being honest, I think my deep affection for this type of setting can be drawn back to my adoration of all things Nora Roberts. Having grown up reading her novels, at this point I can safely say that I have read every series she has ever published. And while some are certainly better than others, the one thing that was never in dispute was Robert's ability to set the stage. Whether it was the town of St. Christoper in the Chesapeake Bay Quartet or Boonsboro in the Inn BoonsBoro Trilogy, I would venture to argue that no-one does it quite like Nora Roberts.

4) Desert Island
I blame my fascination with novels set on deserted islands or in the deserted wilderness squarely at Gary Paulsen's door. Having been forced to read Hatchet one too many times as a child as the result of repetitive, mandatory school reading lists, I grew to resent the story of thirteen-year-old Brian Robeson as he struggled to survive alone in the isolated Canadian wilderness. It wasn't until years later that I grew to appreciate this novel for how powerful it truly is. After reading and adoring Stephen King's The Girl Who Loved Tom Gordon a few years later, I knew I was hooked. There's something I've always found irresistible about the story of man struggling to survive against the natural elements, and nowhere is this examined to better effect than in a novel set on a deserted island, where resources are scarce and human contact even more so. I love watching a character with no previous survival experience be forced to adapt and forge their own way in an uncivilized world. This might explain my morbid curiosity about Tracey Garvis-Graves' On The Island, despite the fact that a story about the romance between a teacher and her student makes me more than a little uncomfortable. Whether it's silly and tongue-in-cheek like Libba Bray's Beauty Queens or dark and menacing like William Golding's Lord of the Flies, there's something about a novel set on a desert island that I simply can't resist.
5) The Beach
Given that I live in a country where it's not unusual to dress in a snowsuit for Halloween and experience snowfall as late as April or May, my fascination with the beach is relatively understandable and obvious. Having always been a novelty to me that I've only been able to enjoy in small doses when I'm lucky enough to have the time to sneak away for a holiday, there really isn't anything I don't love about the beach – From the crash of the surf on the sand, to the feel of the granules between my toes, and the ability to run on the beach first thing in the morning as the sun begins to rise – I've always found it one of the most beautiful and inspiring of settings. This was never more clear than in Jessi Kirby's Moonglass. The story of a girl who moves back to the beach where her parents first met following her mother's tragic death, Moonglass is filled with endless, lush descriptions of the beach in all its glory and typifies the perfect summer read. You can almost taste the salt water on your tongue and hear the cry of gulls as you read it.
6) Foreign Country
I've been lucky enough to do some travelling in my short twenty-five years, but not nearly as much as I would like. Because of this, there are few things I enjoy more than reading novels set in foreign countries, particularly if they're ones I've yet to visit myself. When you don't have the time or money to travel, there's something nice about being able to live vicariously through fictional characters as they embark on a backpacking trip through Europe or a cruise into the Mediterranean or the Tropics. Besides that, do you know what's more attractive than a swoon-worthy male lead? A swoon-worthy male lead with an accent, that's what!
7) Dystopian Society
Whether it's the Republic of Gilead in Margaret Atwood's The Handmaid's Tale, the province of Airstrip One in Oceania in George Orwell's Nineteen Eighty-Four or Districts 1-12 and the Capitol in Suzanne Collin's The Hunger Games, the futuristic, dystopian society has acted as one of the best and most powerful setting that literature has to offer. One of the things that makes this sort of setting most riveting, and horrifying, and which keeps me coming back for more again and again, is the voice within us that whispers that it might be possible. While obviously exaggerated for dramatic effect, there is nearly always enough of a kernel of truth and reality to give us pause. Was George Orwell's prediction of a Big Brother-esque society really that far off from the reality we face today? Eerily reminiscent of both the Gladiatorial games of Ancient Rome and the reality television cultural phenomenon that dominated the airwaves for close to a decade, was Collin's rendering of a society that derives entertainment from the ritualistic murderous games televised around the country that far-fetched?
8) Spaceship
When I began compiling ideas for this week's Top Ten Tuesday topic, I was immediately struck with not one, but two spaceship settings that I absolutely adored – 'Godspeed' in Beth Revis' Across The Universe, and the 'Hanover School for Expecting Teen Mothers' in Martin Leicht and Isla Neal's Mothership. That can't be a coincidence! Although it had never occurred to me that I enjoyed this particular setting or sought it out, in retrospect I can think of more than a handful of novels I've really enjoyed that were set aboard intergalactic spaceships. And while I'll admit I love learning about all of the advanced technology and the sort of characters an author has populated their ship with, I think the thing I most enjoy about this type of setting is how claustrophobic and truly terrifying it is. Where do you go if you have a problem with a fellow passenger or simply need to get away? With such a limited amount of space and the inability to ever truly leave, I can only imagine how difficult that must be. I would argue it's that inability to have any semblance of privacy and the constant struggle for security and safety, that truly make this sort of setting so enthralling to read about. Who knew I was such a sadist?
9) Magical World
From Hogwarts School of Witchcraft and Wizardry in J.K. Rowling's Harry Potter and the Sorcerer's Stone, Narnia in C.S. Lewis' The Chronicles of Narnia and Middle Earth in J.R.R. Tolkien's The Lord of the Rings, magical and fantastical worlds have acted as the basis for some of the most successful and beloved stories of all time, and for good reason. A setting that allows an author to test the boundaries of imagination and create something that no-one else has the ability to duplicate or conceive of, these sort of settings whisk readers on a journey that can make even the most impossible seem probable. I'm not ashamed to admit that I was so taken with the concept of Lewis' Narnia as a child that I would constantly check the backs of wardrobes and cupboards in a desperate bid to find my own passageway into the magical world. Who knows? Maybe I'll still find it one day. Goodness knows I'm still waiting on my acceptance letter from Hogwarts! The post must be extremely backed up…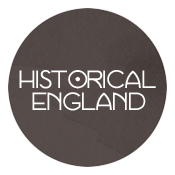 10) Historical England
While I absolutely adore the historical fiction genre and am willing to read about almost any time period or setting, there is none that interests me more than historical England. Whether it's the Tudor, Georgian, Regency, Romantic or Victorian period, I'm a self-confessed Anglophile through and through. This setting applies to the history major in me, and I revel in even the smallest details about the fashion and mannerisms of the time period. Why my interest lies primarily in English history I can't explain. All I know is that it's a setting that I can never seem to resist.