"Waiting on Wednesday" is a weekly meme hosted by Jill at Breaking The Spine!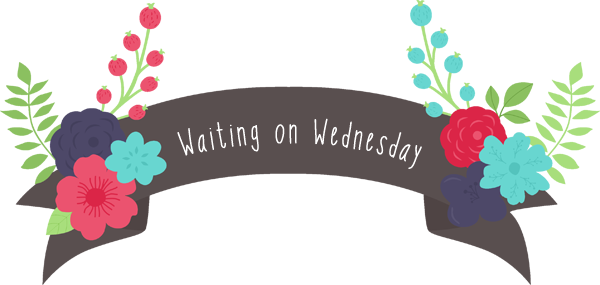 This week I'm waiting on…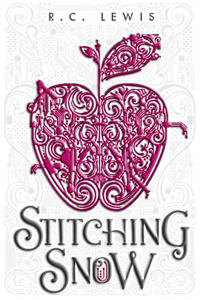 Title Stitching Snow
Author R.C. Lewis
Pages 336 Pages
Genre Young Adult, Science Fiction, Fantasy, Fairytale, Re-Telling
Publisher Disney-Hyperion
To Be Published October 14th, 2014
Find It On Goodreads
Princess Snow is missing.

Her home planet is filled with violence and corruption at the hands of King Matthias and his wife as they attempt to punish her captors. The king will stop at nothing to get his beloved daughter back — but that's assuming she wants to return at all.

Essie has grown used to being cold. Temperatures on the planet Thanda are always sub-zero, and she fills her days with coding and repairs for the seven loyal drones that run the local mines.

When a mysterious young man named Dane crash-lands near her home, Essie agrees to help the pilot repair his ship. But soon she realizes that Dane's arrival was far from accidental, and she's pulled into the heart of a war she's risked everything to avoid. With the galaxy's future — and her own — in jeopardy, Essie must choose who to trust in a fiery fight for survival.
What's this? A book that's not in the contemporary genre? No, your eyes are not deceiving you. Honestly? I'm a little desperate for a change of pace. That isn't to say I haven't enjoyed all the contemporary novels I've read this year! In fact, I've discovered a number of new, all-time favourites like No One Else Can Have You by Kathleen Hale, Faking Normal by Courtney Summers, Side Effects May Vary by Julie Murphy and To All the Boys I've Loved Before by Jenny Han. That said, lately I've been yearning for something different. I want to be transported to far away lands. I want to experience the same magic and wonderment I encountered when I read Harry Potter for the first time. Few novels sound more capable of doing all this and more than R.C. Lewis' upcoming release, Stitching Snow.
I would be lying if I said my interest in this novel wasn't initially piqued because the synopsis of Stitching Snow reminded me a great deal of another imaginative re-telling of a beloved story, Cinder by Marissa Meyer. More than that, however, I'm genuinely excited by Lewis' interpretation. She has taken a familiar story and (from the sound of things) made it entirely her own. I particularly like that the protagonist, Essie, fills her days with coding and helping to repair the drones. More strong, unique, capable protagonists like this, I say! Is it any wonder why I can hardly wait for October?
This week's Waiting on Wednesday post has been brought to you by Snow White – Because I'll use any excuse to make a Disney reference.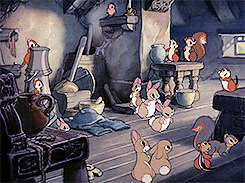 (©)
If only all spring cleaning was this simple…