"Waiting on Wednesday" is a weekly meme hosted by Jill at Breaking The Spine!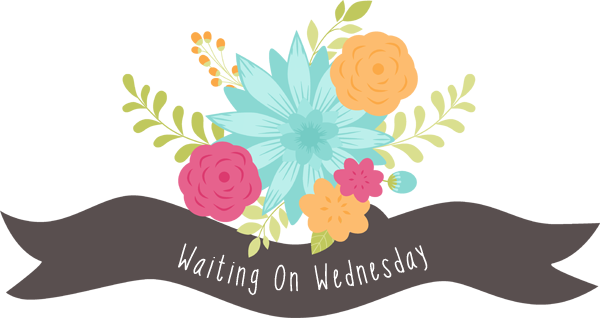 This week I'm waiting on…
Title The Rabbit Back Literature Society
Author Pasi Ilmari Jääskeläinen
Pages 352 Pages
Genre Adult, Fantasy, Magical Realism, Mystery, Literary Fiction
Publisher Thomas Dunne Books
To Be Published January 20th, 2015
Find It On Goodreads
Only nine people have ever been chosen by renowned children's author Laura White to join "The Rabbit Back Literature Society," an elite group of writers in the small town of Rabbit Back. Now a tenth member has been selected: Ella, a young literature teacher. Soon Ella discovers that the Society is not what it seems. What is its mysterious ritual known as "The Game"? What explains the strange disappearance that occurs at Laura White's winter party? Why are the words inside books starting to rearrange themselves? Was there once another tenth member, before her? Slowly, as Ella explores the Society and its history, disturbing secrets that had been buried start to come to light…
I don't think it's a secret that I read a lot of young adult fiction. In fact, apart from the odd middle grade or adult fiction selection, it's what I read almost exclusively. Based on my experience, novels aimed at this age group are extraordinarily smart, thoughtful, creative, and unafraid to take chances. That said, if there's one thing I've learned this year, it's the importance of balance. For whatever reason, 2014 has been a difficult one for me when it comes to reading. Despite a handful of extra special, mind-blowing reads, I've felt as though I've been struggling through a year-long, perpetual reading slump. I pick books up only to put them down again. I've had to decrease my Goodreads reading goal on more than one occasion. The words for recent reviews don't seem to come as easily as they once did. I'm in a no-good, rotten, inescapable funk. But do you know what has helped? Change. Challenging myself to step outside of my comfort zone. Twice this year I've dipped my toes into the pool of adult fiction, and twice I've come out of it glowing and refreshed. Lydia Netzer's How To Tell Toledo From The Night Sky and Rainbow Rowell's Landline are two of the best and brightest novels I've read this year, both of which were also, coincidentally, published by St. Martin's Press. (It's no coincidence. They're awesome.) They also both fall solidly under the realm of adult fiction. No, this doesn't mean that the scope of Pop! Goes The Reader will change or that I'll stop reviewing young adult fiction, which I still adore. But I would like to focus more on maintaining a better balance because it's clear that I'm happier and healthier when I do. Which brings me to The Rabbit Back Literature Society. To make a long story short, Jääskeläinen's latest is a novel I discovered while perusing one of St. Martin Press' catalogues late one evening, and I couldn't have been more excited by the premise. A secret literary society with exclusive membership, a dark, unknowable mystery and a dose of magical realism? Sold. This strange, weird and wonderful novel sounds like precisely what the doctor ordered to shake me out of this dastardly reading slump. January 2015 cannot arrive soon enough.