"Waiting on Wednesday" is a weekly meme hosted by Jill at Breaking The Spine!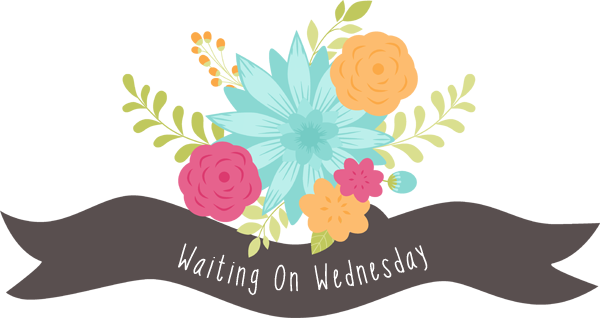 This week I'm waiting on…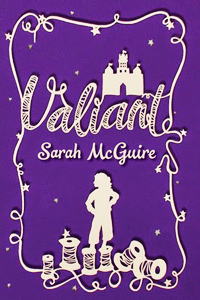 Title Valiant
Author Sarah McGuire
Pages 384 Pages
Genre Middle Grade, Fantasy, Fairytale, Retelling
Publisher Egmont USA
To Be Published April 28th, 2015
Find It On Goodreads
Saville despises the bolts of velvet and silk that her father loves – he's always prized them more than he's ever loved her. Yet when he's struck ill, she'll do anything to survive, even donning boys' clothes and begging a commission to sew for the king.

Piecing together a fine coat is far simpler than unknotting court gossip about an army of giants led by a man who cannot be defeated. And they're marching toward Reggen to seize the throne. But Saville knows giants are just stories, and no man is immortal.

Then she meets them, two scouts as tall as trees. She tricks them into leaving, but tales of the daring tailor's triumph quickly spin into impossible feats of giant-slaying. And mere stories won't deter the Duke and his larger-than-life army.

Now only a courageous and clever tailor girl can see beyond the rumors to save the kingdom again.

Valiant richly reimagines "The Brave Little Tailor," transforming it into a story of understanding, identity, and fighting to protect those you love most.
Enchantment. Royalty. Riddles. Quests. Castles. Monsters. Magic. Is there anything more extraordinary than the fairytale? (This is obviously a rhetorical question. Because no. No there is not.) And if Sarah McGuire's 2015 debut is any indication of how this genre will continue to evolve over time, we're in for a treat indeed! Valiant is a reimagining of The Brave Little Tailor with a number of new twists and turns that promises to make the story all McGuire's own.
With the growing presence and popularity of novels like Marissa Meyer's Cinder, Rosamund Hodge's Cruel Beauty, R.C. Lewis' Stitching Snow, A.G. Howard's Splintered and other such novels aimed at both young adult and middle grade audiences, fairytale retellings are more sought-after than ever before and it isn't difficult to understand why. It's undeniably exciting to watch as beloved classics are explored and imagined in new and innovative ways and to see authors make these all-too-familiar stories, tropes and archetypes entirely their own.
Unfortunately, Valiant and a number of other wonderful, promising titles were some of the many casualties of Egmont USA's unexpected and regrettable closure, but there are still many, many ways to show your support for these authors and their upcoming releases. The marvellous team at the Cuddlebuggery Book Blog have organized The Last List Blog Hop in which bloggers can sign up to demonstrate their support for the authors and books on this list and help promote the visibility of these titles. As for me, Valiant is a novel that stole my heart and my attention the second I read the synopsis and will always have a place here on Pop! Goes The Reader. I was happy to pre-order this novel from my own local bookstore and I urge you all to do the same. Who knows? Maybe a little of its magic will soon rub off on you!
This week's Waiting on Wednesday post has been brought to you by Tangled. Because I've got a frying pan and an irresistible smoulder with your name on it should you argue otherwise.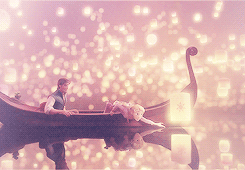 (©)