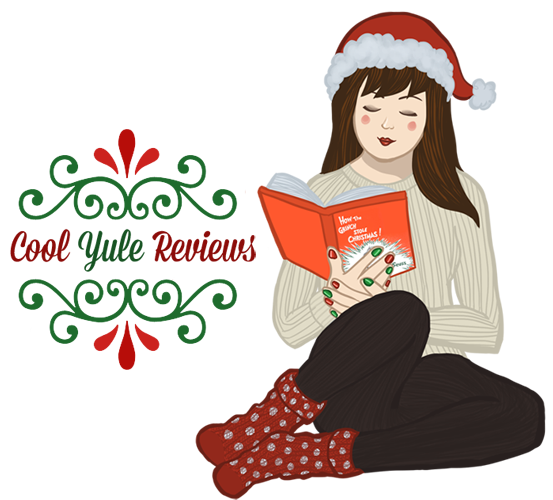 Title The Book Of (Holiday) Awesome
Author Neil Pasricha
Published November 17th, 2011 by Penguin Group (USA)
Pages 179 Pages
Intended Target Audience Adult
Genre & Keywords Non-Fiction, Holiday, Christmas, Self Help, Humour
Part of a Series? Yes (Book 3 in The Book Of Awesome series)
Source & Format Purchased from Chapters, Paperback
Find It On Goodreads ● Amazon.com ● Chapters
Synopsis
There's nothing like the holidays. They bring out the best, and sometimes the worst, in everyone. Luckily, Neil Pasricha is here to remind us that not only are the holidays great but there's actually even more to celebrate than we realize. From Christmas, Hanukkah, and Kwanzaa to such holidays as Mother's Day and Father's Day, Thanksgiving, and beyond, The Book of (Holiday) Awesome will show you why holidays are…Awesome!
» Plugging in the Christmas lights from last year and having them all work.
» When the in-laws leave.
» Successfully re-gifting a present to someone who actually wants it.
» Drinking with Grandma.
» Just barely wrapping a gift with that tiny scrap of leftover wrapping paper.
» Knowing Kwanzaa is worth more Scrabble points than Hanukkah or Christmas.
Eating All The Chocolates In Your Advent Calendar At Once
"We missed a couple of days and then got two the next. Then we decided eating two was what we liked best. And that big door on Christmas Eve was too much to handle. So we ate all your chocolate in a big chocolate-eating scandal."
With the endless bombardment of advertisements for Black Friday, Cyber Monday, Boxing Day and the like and the seemingly constant pressure to string the most lights, host the best party and cook the most delicious Christmas dinner, it can be all too easy to lose sight of what's truly important during the holiday season or become lost in the hectic holiday shuffle. But not if Neil Pasricha has anything to say about it! In the third instalment of The Book of Awesome series, based on the author's popular blog and cultural phenomenon 1,000 Awesome Things, Neil Pasricha encourages readers to stop and smell the sugar cookies in this non-fiction recitation of some of those special moments that make the holiday season bright.
Nailing The Perfect Move In A Board Game On Christmas Eve
"Becoming a doctor in The Game of Life:
When you land on the top salary spot, you're laughing for the rest of the game. Just make sure your station wagon doesn't topple off the side of the mountain, spilling your pink and blue kids everywhere."
Having never read the prior instalments in The Book of Awesome series or the blog on which they are based, I was admittedly a little worried before I began reading The Book of (Holiday) Awesome, concerned that the format not might work well for me or that I was jumping aboard a bandwagon that had long since departed without me. But after a recent, disastrous incident with an online order of gifts that were mysteriously lost in transit, I decided an extra dose of Christmas cheer was precisely what the doctor ordered – There was little doubt I had been bitten by a Humbug, after all. Thankfully, as I began to read Pasricha's latest work, I immediately began to feel my spirits lighten. Divided into short, one or two page reflections on some of the author's favourite things about the holiday season, it was difficult not to smile as Pasricha reflected on driving around the neighbourhood to appreciate the local light displays or the overwhelming excitement and satisfaction of eating a Christmas cookie fresh out of the oven. Much to my (pleasant) surprise, I quickly found that The Book of (Holiday) Awesome examined not only the joys of Christmas, but of other holidays as well! From the most general of celebratory moments ("The Sound Of A Cork Popping") to the more specific ("The Last Ten Seconds Of The Year"), Neil Pasricha has the unique ability to find the beauty in even the most simple of things.
Just Barely Wrapping A Gift With That Tiny Scrap Of Leftover Paper
"Thanks, jewelry box, random bar of soap, and chocolate orange.
You came through in the clutch to help use the final shredded scrap of wrap."
I found Pasricha's compilation as educational as it was charming. While I've never been one to leave my Christmas shopping to the last possible moment as in the example of the "The Super Present Power Shop", the author provides some helpful tips for those who do, like leaving one's coat in the car to avoid overheating and creating a rough list beforehand to avoid becoming distracted. While much of the advice the author imparts is delivered in a tongue-in-cheek manner, that in no way detracts from the value of what Pasricha suggests. The underlying theme of this publication is equally important. By emphasizing an appreciation for the small, everyday occurrences that we might otherwise miss, Pasricha is encouraging us to become present, active participants in our own lives, a task which seems increasingly difficult in an age where every moment of our lives are recorded rather than observed or experienced.
Flipping Channels And Stumbling On That One Christmas Special You Loved As A Kid
"How The Grinch Stole Christmas:
All the Whos living in Whoville have a serious problem in that there's a freakish monster living in the cliffs above their romantic mountain town. He is dramatically reducing property values by the day. If you don't love the big rhyming sing-a-long finish to this one, then your heart is officially three sizes too small."
Admittedly, the manner in which this book was written was a constant source of confusion and something I found terribly distracting. While I'm unsure whether the entries in this book were translated directly from Pasricha's blog to print publication, I couldn't help but feel that this work would have benefited from further editing. Certain passages are written entirely in verse, while others are written in a less formal, conversational style. The dichotomy between these two writing styles only further emphasized this blatant inconsistency in regard to the author's narrative voice. Other passages are simply awkward or stilted. Take this example, for instance, in reference to Pasricha's appreciation of "When Construction Cranes Get Lights On Them" (A title that in and of itself is problematic, as though the construction cranes were rolling around in a pile of lights and managed to snag a string along the way) – "On top of that, it's sort of fun thinking about how they got there too. Doesn't it seem kind of dangerous? It's like someone risked their life just putting up lights for the people." I can't count the number of times I re-read that single quotation, as my mind became fixated on the awkward sentence construction and desperately sought a way to improve it. As intrusive as my inner editor is at the best of times, a work should never inspire me to focus more heavily on the method of delivery of the content as opposed to the content itself. Given the beauty of the author's message, it's a shame that it was not delivered in a more polished package. That said, one of the nice things about the format of this book was its division of each point into short, compartmentalized sections. This allows the reader to pick up and put down the book at their leisure, and would be perfect for those struggling with busy schedules during the holiday season. If I may be so bold, I would suggest reading one excerpt a day, in effect creating a sort of positive affirmation advent calendar that would better allow you to slow down, if only for a moment, to appreciate for a moment what we all too often overlook or forget.
Trying On Your New Clothes As Soon As You Unwrap Them
"Stiff creases, unhemmed pants, and itchy tags can't dent your mood.
Now it's time to change real fast, clear the kitchen runway, and strut your stuff in a private fashion show for your friends and family.
And dog."
Has an ever-growing list of obligations got you down? Have you been invited to that dreaded family function you just can't get out of? Does a perfectly cooked turkey seem like an increasingly impossible (and thankless) task? Are you struggling to find the perfect stocking stuffers this season? Then look no further! Neil Pasricha's The Book Of (Holiday) Awesome is the perfect book for both yourself and your loved ones this holiday season. Stick it in a stocking. Enjoy it with a cup of warm cocoa. Read it with your children. The possibilities are endless! In one adorable volume Pasricha helps to remind us what is truly important, both at Christmas and every other time of the year: An emphasis on the positive and the small, sometimes infinitesimal moments in our lives that can make all the difference in the world. So wish the next stranger you see a 'Happy Holidays'. You never know – You might just make their day, and yours, a whole lot brighter.

Overall Rating


Around The Web
Still not sure this is the right book for you? Why not listen to what some other bloggers had to say about it?
● Traci @ Novel News wrote "The world is still a dreary place right now (economic uncertainty, unemployment, gas prices, Mid-East unrest, you name it), and Pasricha does an awesome job at reminding us to look around and appreciate the little things that bring a smile to one's face, even if it's just for a minute." (Read the rest of the review Here!)
● Kim @ Tranquil Dreams wrote "I'd have to say that this book was still enjoyable to read and I liked it quite a bit. However, there is that "feel good" factor that isn't as great as the first one." (Read the rest of the review Here!)
● Aneesha @ Beauty, Fashion & Lifestyle wrote "I think its great and uplifting for those days when you just wanna snuggle in your blanket, stay in your pajamas all day, and have a hot cocoa!" (Read the rest of the review Here!)