"Waiting on Wednesday" is a weekly meme hosted by Jill at Breaking The Spine!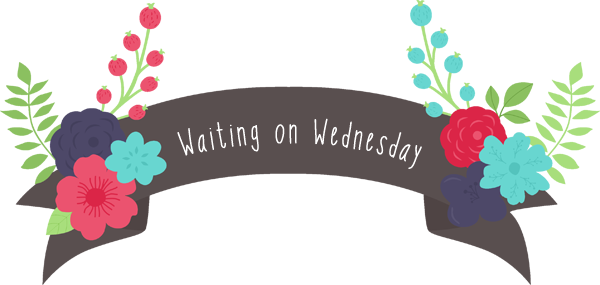 This week I'm waiting on…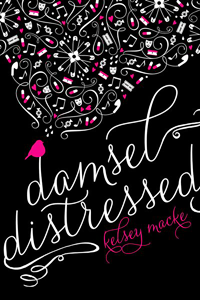 Title Damsel Distressed
Author Kelsey Macke
Pages 336 Pages
Genre Young Adult, Contemporary, Realistic Fiction
Publisher Spencer Hill Contemporary
To Be Published October 14th, 2014
Find It On Goodreads
Hot girls get the fairy tales. No one cares about the stepsisters' story. Those girls don't get a sweet little ending; they get a lifetime of longing.

Imogen Keegen has never had a happily ever after – in fact, she doesn't think they are possible. Ever since her mother's death seven years ago, Imogen has pulled herself in and out of therapy, struggled with an "emotionally disturbed" special ed. label, and loathed her perma-plus-sized status.

When Imogen's new stepsister, the evil and gorgeous Ella Cinder, moves in down the hall, Imogen begins losing grip on the pieces she's been trying to hold together. The only things that gave her solace – the theatre, cheese fries, and her best friend, Grant – aren't enough to save her from her pain this time.

While Imogen is enjoying her moment in the spotlight after the high school musical, the journal pages containing her darkest thoughts get put on display. Now, Imogen must resign herself to be crushed under the ever-increasing weight of her pain, or finally accept the starring role in her own life story.

And maybe even find herself a happily ever after.
This week for Waiting on Wednesday I've decided to venture a little outside of my usual comfort zone. As regular readers of Pop! Goes The Reader will tell you, I adore contemporary, realistic fiction and this genre makes up the vast majority of the novels I read each year. That said, there are moments when I worry that I will eventually read one too many and become 'burned out' or tired of what can occasionally become a recognizable pattern or series of stories. Which is, in part, one of the reasons I'm so excited about my choice of book today! Damsel Distressed appears to be an intriguing combination of contemporary fiction while still paying homage to the traditional fairytale archetype from a unique perspective that I haven't encountered before.
While I've always been drawn to fairytales that have been re-imagined or reinvented in some way, as in the case of Marissa Meyer's ingenious and creative Lunar Chronicles series, I think what finally convinced me that I needed to read Damsel Distressed was an absolutely adorable video posted by the author herself on Youtube (You can watch it Here). Seeing Macke's excitement and passion for her novel was infectious and I found myself immediately desperate to learn more about it. I also love that this novel features a plus-size protagonist, a rarity in a genre that is in desperate need of further diversity and inclusivity. Also cheese fries 😉
I honestly haven't felt this energized and excited about an upcoming release since learning of Morgan Matson's Since You've Been Gone and I'll be counting the days until Damsel Distressed is released! Is it October yet?