"Waiting on Wednesday" is a weekly meme hosted by Jill at Breaking The Spine!
This week I'm waiting on…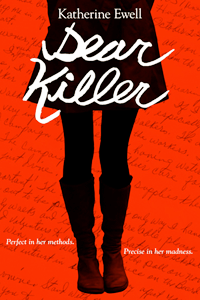 Title Dear Killer
Author Katherine Ewell
Pages 368 Pages
Genre Young Adult, Mystery, Thriller
Publisher Katherine Tegen Books
To Be Published April 1st, 2014
Find It On Goodreads
Rule One — Nothing is right, nothing is wrong.
Rule Two — Be careful.
Rule Three — Fight using your legs whenever possible, because they're the strongest part of your body. Your arms are the weakest.
Rule Four — Hit to kill. The first blow should be the last, if at all possible.
Rule Five — The letters are the law.

Kit takes her role as London's notorious "Perfect Killer" seriously. The letters and cash that come to her via a secret mailbox are not a game; choosing who to kill is not an impulse decision. Every letter she receives begins with "Dear Killer," and every time Kit murders, she leaves a letter with the dead body. Her moral nihilism and thus her murders are a way of life — the only way of life she has ever known.

But when a letter appears in the mailbox that will have the power to topple Kit's convictions as perfectly as she commits her murders, she must make a decision: Follow the only rules she has ever known, or challenge Rule One, and go from there.

Katherine Ewell's Dear Killer is a sinister psychological thriller that explores the thin line between good and evil, and the messiness of that inevitable moment when life contradicts everything you believe.
I've had a fascination with serial killers for as long as I can remember. I don't know when, or why, this began, but I can clearly remember devouring biographies and case studies of Ted Bundy and Charles Manson when I was younger and rushing home after school to watch episodes of A&E's American Justice with Bill Curtis. Oh, how I miss that show. And while that interest has waned a little as I've gotten older, I still find myself seeking this subject out in other forms, as in the television shows I watch or the books I read. So, when I stumbled upon Katherine Ewell's upcoming 2014 debut, Dear Killer, it sounded precisely like the right book for me. I've heard Stormy speak very highly of it, and I've always been drawn to stories told from an unusual perspective. Given my rapidly-increasingly review schedule for the months of March-June, I'm still debating as to whether or not I should download an ARC from Edelweiss, although I certainly would like to. Either way, this book is definitely one of the ones I'm most interested in reading in 2014!
This week's Waiting on Wednesday post has been brought to you by Dexter – May it rest in peace. (Just don't ask me what I thought of the final season.)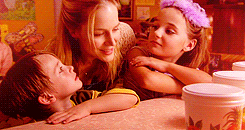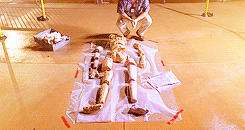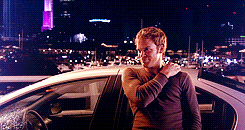 (©)