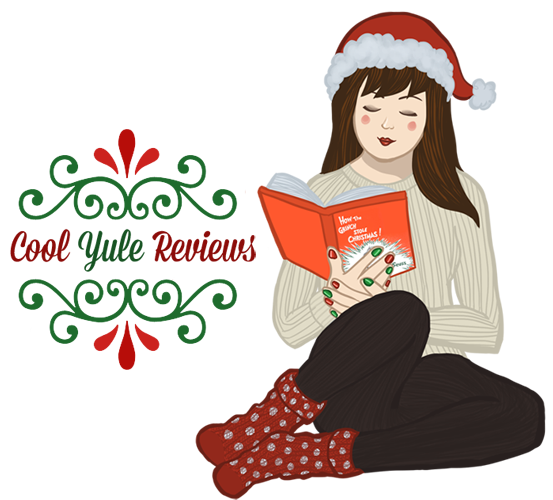 Title A Seaside Christmas
Author Sherryl Woods
Published September 24th, 2013 by Harlequin MIRA
Pages 288 Pages
Intended Target Audience Adult
Genre & Keywords Contemporary, Romance, Holiday, Christmas
Part of a Series? No
Source & Format Purchased from Chapters, Hardcover
Find It On Goodreads ● Amazon.com ● Chapters
Synopsis
As the only child of a single mom, Jenny Collins wanted nothing more than to be part of a large, rambunctious family like the O'Briens. Ironically, though, when her mother married into that family, Jenny found herself feeling more like an outsider than ever.
Now, after years in Nashville as an established songwriter, Jenny's drawn back to Chesapeake Shores to collaborate on a Christmas production, and to make peace with the past. As if that's not challenging enough, Caleb Green, the singer who broke her heart, has followed her to town, determined to win her back.
With the help of a little O'Brien holiday magic, will Jenny and Caleb find a way to make sweet music forever?
"Jenny thought about second chances all the time. She'd written songs about them. She just wasn't sure she was brave enough to give Caleb the one she was pretty sure he'd come here looking for."
Employed as a sought-after songwriter in the country music industry in Nashville, Jenny Collins is a woman at the height of her profession. If only her personal life were half so successful! Having left Chesapeake Shores years earlier after struggling to accept her mother's new marriage to Thomas O'Brien, the birth of her step-brother, and what she perceives as the loss of her rightful place in her mother's affections, Jenny has not returned to her hometown in Maryland in years. All this changes, however, when her close friend, Bree, enlists her help in writing a selection of songs for the local Christmas pageant. Despite having fended off a series of well-meaning invitations from her extended family to return to Chesapeake Shores in the past, it is not until a disastrous and very public breakup with her former beau and star, Caleb Green, necessitates a sudden need for a change of both pace and scenery. Unbeknownst to Jenny, however, Caleb travels to Chesapeake Shores with plans of his own, none of which involve leaving their shared and tangled past behind them. As Jenny struggles to repair her relationship with both her mother, her extended family and her former boyfriend, she will ultimately be given the most unexpected and important Christmas gift of all: Love.
"I just want to be sure."

"The love's a given," he said. "It's the trust that's a work in progress."
If there's one thing you should know about me, it's that I'm what you might call a completionist. I have a few strict, although some may say silly, rules when it comes to what I read. Most notable of these would be my refusal to read a series out of order, or to leave one I've begun to read unfinished. When I learned about Sherryl Wood's A Seaside Christmas recently, however, I was quick to make an exception. Rules were made to be broken, after all! I've always been drawn to novels which feature large families set in small town locales, and the inclusion of the music business in Woods' latest release was the clincher for me. While I was initially concerned I would have difficulty following the overarching storyline as this is the tenth installment in Sherryl Wood's Chesapeake Shores' series, I had absolutely no trouble reading and enjoying A Seaside Christmas as a standalone novel. Although the cast of characters is vast, they each have distinct personalities and it was easy to discern one from their other and glean important information regarding their pre-existing relationships. I liked Jenny and Caleb both as individual characters as well as a couple. Perhaps most importantly of all, I loved Woods' incorporation of charming little details regarding both the town of Chesapeake Shores and Christmas as celebrated by the O'Briens, the latter of which I appreciated all the more as I had found such a thing strangely lacking in the prior holiday-themed novels I had chosen to read.
"As she shut the drawer on that part of her life, she smiled. If only it were that easy to lock away the memories. Unfortunately, there was no place to shove those. They were destined to keep on haunting her until she opened her heart to someone new. Right now she was thinking that wouldn't happen till hell froze over."
Having never known her father, Jenny Collins was raised by her mother and her uncle, the three quickly forming a close-knit unit that no-one could, or would, breach. That is, until Jenny's mother met and fell in love with Thomas O'Brien. The O'Briens are a large, boisterous family who Jenny envies and resents in equal measure. As a child, she desperately wished to be included amongst their ranks, yet even after becoming a member of the family through marriage, Jenny can't help but feel disconnected and alone. This only worsens following the sudden and unexpected announcement of her mother's pregnancy and the eventual birth of her step-brother, Sean. Sean's arrival only further distances her from a group of people who she believes favour her younger brother because he is related by blood. It is for this reason that Jenny left the familiar town of Chesapeake Shores as a young adult, cutting ties with her family and rarely looking back for an instant.
"Okay, yes. A part of me does resent him, but I do know that's wrong. None of this was his fault. It's nobody's fault. Mom and Thomas fell in love. They had a child together, which is an incredible gift. I need to grow up and get over it. I realize that my attitude stinks," she said, unable to keep a defensive note from her voice. "And I know everyone is still judging me for that."
"I haven't heard a single critical word," Caleb told her. "In fact, it seems to me the only person who hasn't understood how hard this has been and forgiven you for taking the time you needed to adjust is you."
Jenny Collins seems to be a polarizing figure amongst those who have read A Seaside Christmas, and upon completing this novel I was once again struck by the stark contrast one often experiences from one reader's perspective and interpretation to the next. I mention this primarily because I've seen a number of reviewers who accuse Jenny Collins of being both immature and selfish, and who place their failure to enjoy this novel squarely at her door. Perhaps it's because I'm an only child, much like Jenny was prior to the arrival of her step-brother later in life, but I was able to understand, if not condone, her feelings on the subject. Was she behaving in an unfair and selfish manner? Almost certainly. That said, I would argue that her behaviour always arose from an organic, authentic place. It's only natural to feel as Jenny does, and while she doesn't handle things well, one could argue that her mother and Thomas should shoulder a great deal of the responsibility for the deterioration in their relationship as well. Blending two families together is never an easy task, as much as The Brady Brunch might lead us to believe otherwise. Jenny recognizes that her behaviour, particularly that toward Sean, is unfair, and makes attempts, however small, to correct it. I appreciated that Jenny was an imperfect character who had to make great strides in order to to improve herself over the course of the story. While her behaviour may not always be palatable, it never felt contrived or insincere.
"Caleb, what on earth am I going to do with you?" she murmured.
"Anything you want to," he suggested. "I'm open to all sorts of possibilities. He held her gaze. "Are you?"
While I'm not proud to admit it, I've never been one to forgive or forget easily. So, when I first heard that Jenny's former boyfriend, Caleb Green, had been embroiled in a public infidelity scandal, I was understandably worried that I would fail to connect or empathize with his situation. You can therefore imagine my surprise when I found that, not only was I able to forgive Caleb's past indiscretions, but he rapidly became one of my favourite aspects of the novel. After reading a series of novels with increasingly misogynistic and abusive 'love interests', Caleb Green was like a breath of fresh air. In a genre which increasingly operates under the assumption that stalking is a flattering form of attention and consent little more than a pesky formality, Caleb's treatment of Jenny was greatly appreciated. It was nice to find a romantic interest who treated his intended as a respected equal as opposed to an unruly or disobedient child. Caleb wasn't overbearing or domineering in his attempts to win Jenny's affection, and his gestures were both thoughtful and extremely kind. There is one scene in particular which springs immediately to mind, in which Caleb helps Jenny decorate for the holidays because of how important it is to her. Because of how their relationship ended and his prior indiscretions, Caleb allows Jenny to set the pace of their reconciliation and his sensitivity in this regard was one of the highlights of the novel. Although the examination of both Caleb's prior alcoholism and infidelity was relatively superficial, this did not bother me as it might ordinarily otherwise have done. It quickly became clear that A Seaside Christmas' focus was not on events of the past, but rather moving forward in the wake of them. Very little is revealed regarding the exact nature of Caleb's prior behaviour, which is likely because the ambiguity allows the reader to lessen his offences in their mind and make them more receptive to his redemption as the novel progresses.
"Don't think for a minute I'm letting anyone else write for you," she scolded. "You have a bad habit of falling for songwriters."
"Only for you," he said, stranding and pulling her into his arms. "Only one."
A touching story of redemption, forgiveness and new beginnings set against the magical backdrop of Christmas, Sherryl Woods' A Seaside Christmas is a must-read this holiday season. While A Seaside Christmas was my first novel by Sherryl Woods, it's safe to say that it will not be my last – I cannot wait to read more about the lively and lovable O'Brien clan! Woods' winning combination of friendship, family and romance coupled with a quaint, beautifully rendered small town setting meant that A Seaside Christmas made this reader's heart grow three sizes this season, and I have little doubt this novel would likely warm the cockles of even poor Scrooge's heart. To quote the man himself: "I am as light as a feather, I am as happy as an angel, I am as merry as a school-boy. I am as giddy as a drunken man. A merry Christmas to every-body!"

Overall Rating


Around The Web
Still not sure this is the right book for you? Why not listen to what some other bloggers had to say about it?
● Kim @ Book Munchies wrote "I recommend it for anyone in the mood for a good Christmas themed romance or a contemporary romance with strong emphasis on familial bonds." (Read the rest of the review Here!)
● Lesa @ Lesa's Book Critiques wrote "A Seaside Christmas is for all of us who love happy endings. And shouldn't all Christmas novels have happy endings?" (Read the rest of the review Here!)
● Sara @ Harlequin Junkie wrote "I would recommend A Seaside Christmas to those of you who enjoy heartwarming small town holiday romances. With its beautiful setting and lovely characters, you can't go wrong with this one." (Read the rest of the review Here!)