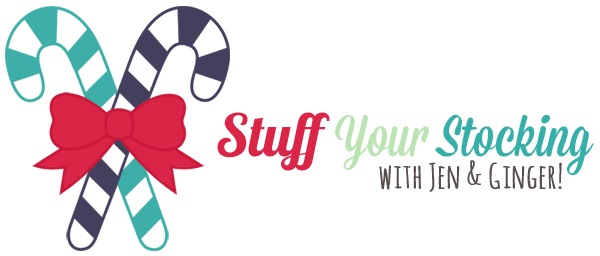 'Stuff Your Stocking' is a joint, three-week Christmas-themed project between Jen at Pop! Goes The Reader and Ginger at GReads! in which we celebrate the two things we love most: Christmas and Reading! Need some help finding the perfect Christmas gift for the person who has everything? No problem! We've got you covered.
When Ginger first approached me back in November and suggested we team up in order to create a series of Christmas-themed posts for the month of December, I couldn't have been more thrilled! Combining two things I absolutely adore? What's not to love about that? While the concept continued to evolve as the weeks progressed, there was one thing Ginger and I were certain about: We wanted to offer help to those who were still struggling to find the perfect gift for that special someone on their list. Over the course of the next four weeks, we'll be doing just that!
Is it any wonder that book sales spike during the holiday season? I can think of few things that make greater gifts, and I know there's little that brings me more joy on Christmas morning than the sight of a fresh, unopened novel. Books provide an experience, an escape, and open up a world of limitless possibility. Don't have the money to take a vacation or travel to an exotic locale this year? No problem! Take a road trip with Honor and Rusty in Jessi Kirby's In Honor. Backpack across Central America with Bria in Kirsten Hubbard's Wanderlove. Travel to the far reaches of outer space with Lilac and Tarver in Amie Kaufman and Meagan Spooner's These Broken Stars. The world, or should I say the universe, is your oyster.
Depending on your perspective, however, therein lies the problem. The sheer scope of the literary market can be more than a little daunting to the uninitiated, and can prove challenging when it comes time to buy a Christmas present for the voracious reader on your list. Amongst my family and friends I'm known as a bit of a reader (In the same way that this comment will subsequently be known as the understatement of the century) So, when the topic of which books to give as gifts for Christmas comes up, I'm inevitably bombarded with questions. "What should I give for a girl who loves historical fiction?" "Do you know any good contemporary novels?"
And I love this! I really do. But because I'm not at my best when put on the spot or forced to come up with a suggestion at a moment's notice, I've decided to compile a selection of some of my all time favourite novels across a variety of different genres. So, here they are. The crème de la crème. The books I've read over and over again. The stories that have stuck with me long after I've turned the last page. The ones I wouldn't hesitate to recommend to my own loved ones this holiday season.
So, without further ado, I present to you…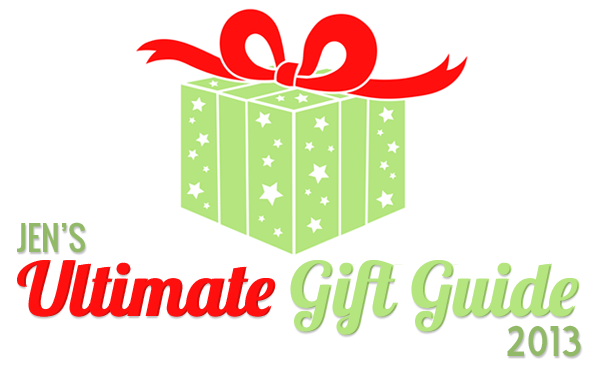 Don't forget to enter the giveaway at the conclusion of this post for your chance to win your choice of any two novels on this gift guide!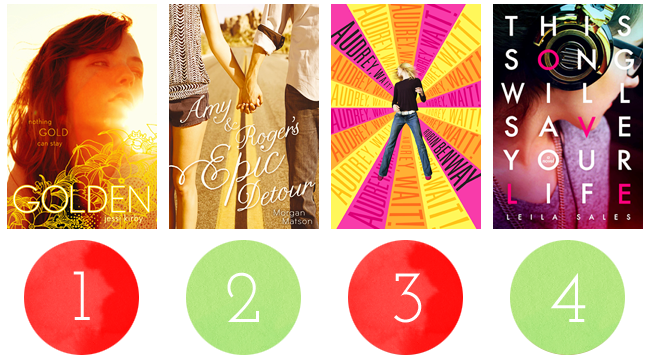 1) Golden by Jessi Kirby
2) Amy & Roger's Epic Detour by Morgan Matson
3) Audrey, Wait! by Robin Benway
4) This Song Will Save Your Life by Leila Sales
5) In Honor by Jessi Kirby
6) Fangirl by Rainbow Rowell
7) Wintergirls by Laurie Halse Anderson
8) Something Like Normal by Trish Doller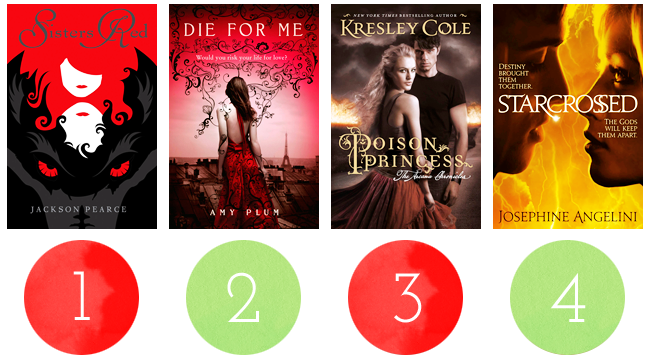 1) Sisters Red by Jackson Pearce
2) Die For Me by Amy Plum
3) Posion Princess by Kresley Cole
4) Starcrossed by Josephine Angelini
5) The Art of Wishing by Lindsay Ribar
6) Unearthly by Cynthia Hand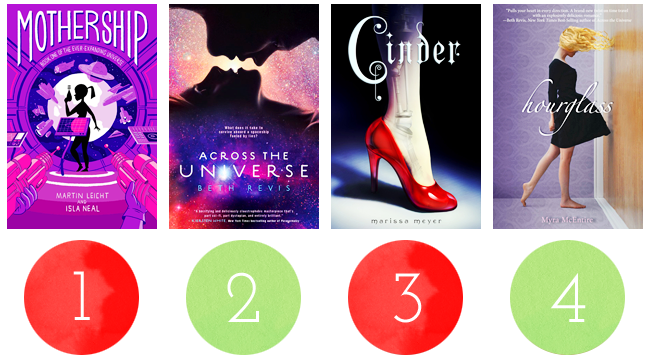 1) Mothership by Martin Leicht & Isla Neal
2) Across The Universe by Beth Revis
3) Cinder by Marissa Meyer
4) Hourglass by Myra McEntire
1) Shatter Me by Tahereh Mafi
2) The Forsaken by Lisa M. Stasse
3) Under The Never Sky by Veronica Rossi
4) Divergent by Veronica Roth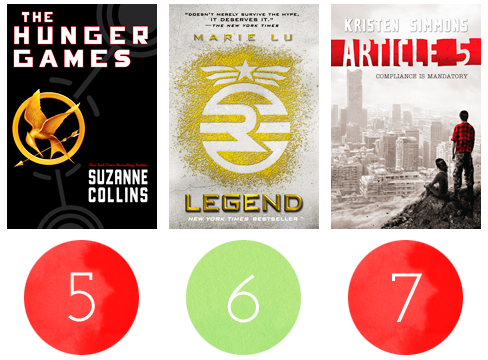 5) The Hunger Games by Suzanne Collins
6) Legend by Marie Lu
7) Article 5 by Kristen Simmons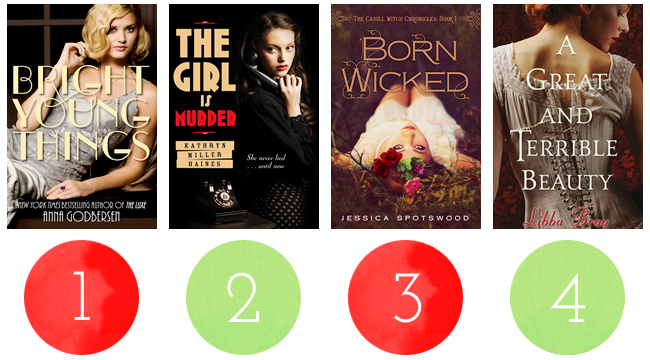 1) Bright Young Things by Anna Godbersen
2) The Girl Is Murder by Kathryn Miller Haines
3) Born Wicked by Jessica Spotswood
4) A Great And Terrible Beauty by Libba Bray
5) Between Shades of Gray by Ruta Sepetys
6) The Dark Unwinding by Sharon Cameron

1) The Rosie Project by Graeme Simsion
2) Sharp Objects by Gillian Flynn
3) Attachments by Rainbow Rowell
Now here comes the best part! In the spirit of the season, Ginger and I have decided to hold a giveaway! At the end of the Stuff Your Stocking event, Ginger and I will each be choosing one winner. The lucky winner of Pop! Goes The Reader's giveaway will be given their choice of any two books on my Ultimate Gift Guide 2013. This giveaway is open internationally, the only caveat being that The Book Depository must ship to your country in order for you to qualify. So what are you waiting for? Go enter!
Be sure to come back and visit Pop! Goes The Reader next Thursday when I'll be using Jane Austen's Pride and Prejudice as the inspiration for a selection of bookish themed gifts for the Austen fan on your Christmas list. See you next week!