'Tis The Season: Authors Talk Holidays is a special seasonal feature on Pop! Goes The Reader in which some of my favourite authors help me to celebrate the spirit of the season and spread a little holiday cheer. So, pour yourself a cup of hot chocolate and snuggle in by the fireside as they answer the question: "What does the holiday season mean to you?" You can find a complete list of the participants and their scheduled guest post dates Here!
About Gail Nall

Gail Nall lives in Louisville, Kentucky with her family and more cats than necessary. She once drove a Zamboni, has camped in the snow in June, and almost got trampled in Paris. Gail is the author of the middle grade novel, Breaking The Ice (Aladdin/S&S, 2015) and the co-author of You're Invited (Aladdin/S&S, 2015). She is also the author of the young adult novel, Exit Stage Left (Epic Reads Impulse/HarperCollins, 2015).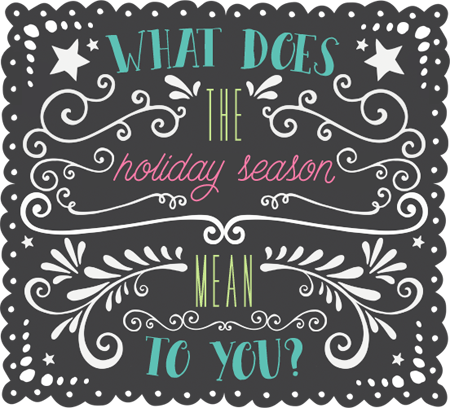 Cancer Girl Does Christmas
I am one of those people who loves Christmas. I love the lights and the live tree in my living room and wrapping presents and Christmas Vigil Mass and National Lampoon's Christmas Vacation. So by 2011, I had accumulated boxes upon boxes of decorations and tree ornaments.
In October 2011, about six weeks after I'd given birth to my daughter, I was diagnosed with choriocarcinoma. It's a very (very, very) rare pregnancy-related cancer, and took multiple hospitalizations and surgeries before the doctors figured out what was going on with me. By the time the holiday season rolled aorund that year, I was undergoing chemo, recovering from three separate abdominal surgeries, and taking blood thinners for a pulmonary embolism that had resulted from the chemo PICC line. And, oh, I had a baby to care for, too! This is probably obvious, but those few months were some of the most horrible of my life.
Still, I wanted to do Christmas. And I mean do Christmas. So my mom and stepdad bought us a tree and set it up. I decorated it – very slowly. It took days for me to get all of the ornaments on that tree (really, I have so many ornaments that you can barely even see tree once they're all up). I'd put a few on, and then have to rest. But, as my mom would tell you, I'm stubborn as heck. And believe you me, that tree got decorated – entirely. With a lot of naps, but it happened.
It took even longer to get the other decorations up. But I was determined. So one by one, I hung garland, set out the nativity, and wrapped lights around the posts on my front porch. My family wanted me to rest and let them handle the decorating, but I refused. Christmas was not going to happen without my house being fully decorated – by me – and cancer could just wait a while, thank you very much.
Looking back, I know why I was so intent on decorating, and on doing it all on my own. It was normal. It was what I did every year when I was a regular, healthy person with a job and a house and a family and a normal life. And normalcy was what I craved during those months. I didn't want to talk about how tired I felt or how awful the chemo was or what my hCG counts were. I wanted to talk about my baby, plans for the future, how much writing I'd gotten done during my most recent treatment – and Christmas.
If you've got more than you can handle this holiday season, here's my virtual hug to you. Do what you need to do, whether that's putting up every decoration you ever bought, or choosing to sit this one out. You know what's best for you.
Happy holidays! (And if you're like me, happy decorating!)
Title Breaking the Ice
Author Gail Nall
Pages 320 Pages
Target Audience & Genre Middle Grade, Contemporary, Realistic Fiction
Published January 13th, 2015 by Simon & Schuster / Aladdin
Find It On Goodreads ● Amazon.com ● Chapters
Kaitlin has always dreamed of being a champion figure skater, and she's given up a lot to pursue her passion. But after having a totally uncharacteristic and decidedly NOT figure-skating-approved tantrum after getting her scores at a major competition she's dropped by her coach and prestigious skating club.

When no other club in town will have her, she's forced to join the ridiculed and rundown Fallton Club, jokingly referred to as the Fall Down Club. At first Kaitlin thinks this is a complete disaster, but after meeting some of the other skaters, including a boy (who happens to have the most perfect hair she's ever seen) Kaitlin thinks it might actually not be so bad.

But when she's tasked with learning a whole new program right before Regionals and figures out that almost all the other skaters target Fallton, she thinks joining the Fall Down Club may just be the second biggest mistake she's ever made.

In this figure skating themed debut, Kaitlin learns that when you fall down, you have to pick yourself up – even if it's in front of judges and a crowd.