'Tis The Season: Authors Talk Holidays is a special seasonal feature on Pop! Goes The Reader in which some of my favourite authors help me to celebrate the spirit of the season and spread a little holiday cheer. So, pour yourself a cup of hot chocolate and snuggle in by the fireside as they answer the question: "What does the holiday season mean to you?" You can find a complete list of the participants and their scheduled guest post dates Here!
About Marisa Reichardt

Marisa Reichardt is a Southern California native and high school writing instructor. She has a Master of Professional Writing degree from the University of Southern California and dual undergraduate degrees in literature and creative writing from UC San Diego. She spent her college years shucking oysters, waiting tables, and peddling swimwear. She has spent her post-grad years writing, tutoring, and teaching. She currently lives in Los Angeles and can usually be found huddled over her laptop in coffeehouses or swimming in the ocean.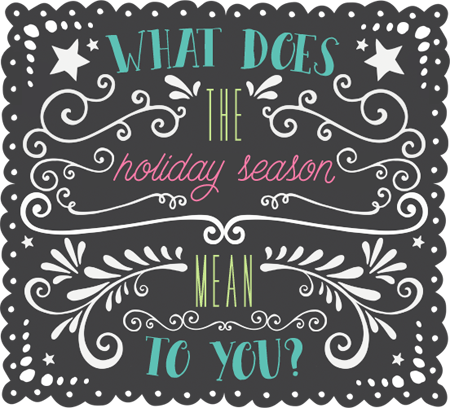 It was winter and it was dark and it was cold enough to see my breath as I stood on a mound of dirt talking to the boy who had come over to say hi to me about an hour before midnight at a backyard party on New Year's Eve. He wore ripped jeans, a thermal, and a flannel shirt for warmth. I wore a dark green baby doll dress with matching tights and Dr. Martens boots.
He leaned in.
I leaned closer.
I'd gotten off work from waiting tables just in time to be here.
I was trying to hear him over the local radio station's countdown of the top ninety-one alternative music hits of the year. They were on ten.
Nine.
Eight.
And still we talked.
We talked about music. I didn't know much. He knew a lot. But he didn't come off as braggy or condescending in the way so many of my friends who knew a lot about music usually did.
He held a beer.
I held a water.
I wanted to hold his hand.
Because connection is connection is connection and I knew it was there. Zippy. Electric. Real. And undeniable. I felt it in my fingertips.
I wondered if it was too early to kiss him at midnight. To press my mouth to his and promise forever. Here on this mound of dirt in a backyard party in the hometown I'd never left. While he'd been away playing water polo in college, I'd been taking courses on a campus fifteen minutes away from the house I'd grown up in because I was still too afraid of what I wanted to do or see or be.
I was still here. In this place I loved and loathed at the same time. And he was the thing that came along and lit me up again just by being.
New Year's Eve. New beginnings. New life. New breath. New hope. He was all of those things standing right there in front of me. And as much as it scared me, I leaped.
And here we are, so many years later. Married. Happy. Not living in our hometown. Instead, fulfilling dreams. Different but the same.
And every year, on New Year's Eve — whether it's on the couch watching the ball drop or at a restaurant with our friends or on a dance floor in a club — I look over and I see that boy who managed to come over and say hi that night. Who asked why we hadn't met until now even though we'd grown up in the same town. Even though he'd been my little brother's water polo coach. Even though we lived only five blocks away from each other. Even though he rode a skateboard at Rotary Circle where my friends and I flirted and failed to grab the attention of him and his friends. Even though I'd passed him once in one of the shared hallways of our shared middle and high school campuses and I'd done a double take because he'd made my stomach flip in a way I didn't understand at fourteen years old.
Why didn't we meet until now?
It's because we weren't supposed to.
And so many years later, we have New Year's Eve. We have family. We have this. We have that.
We have us.
Title Underwater
Author Marisa Reichardt
Pages 288 pages
Target Audience & Genre Young Adult, Contemporary, Realistic Fiction
To Be Published January 12th 2016 by Farrar, Straus, & Giroux
Find It On Goodreads ● Amazon.com ● Chapters
Morgan didn't mean to do anything wrong that day. Actually, she meant to do something right. But her kind act inadvertently played a role in a deadly tragedy. In order to move on, Morgan must learn to forgive — first someone who did something that might be unforgivable, and then, herself.

But Morgan can't move on. She can't even move beyond the front door of the apartment she shares with her mother and little brother. Morgan feels like she's underwater, unable to surface. Unable to see her friends. Unable to go to school.

When it seems Morgan can't hold her breath any longer, a new boy moves in next door. Evan reminds her of the salty ocean air and the rush she used to get from swimming. He might be just what she needs to help her reconnect with the world outside.

Underwater is a powerful, hopeful debut novel about redemption, recovery, and finding the strength it takes to face your past and move on.