'Tis The Season: Authors Talk Holidays is a special seasonal feature on Pop! Goes The Reader in which some of my favourite authors help me to celebrate the spirit of the season and spread a little holiday cheer. So, pour yourself a cup of hot chocolate and snuggle in by the fireside as they answer the question: "What does the holiday season mean to you?" You can find a complete list of the participants and their scheduled guest post dates Here!
About Tara Dairman

Tara Dairman is a novelist, playwright, and survivor of the world's longest honeymoon (2 years, 74 countries!). Thanks to her travels, parts of her debut middle-grade novel, All Four Stars, were written in a mall in Brazil, a guesthouse in Morocco, and coffeehouses in Argentina, Cameroon, Gabon, and Tanzania. Revisions took place in the slightly less exotic locale of her parents' basement in New York.

The book, which tells the story of an eleven-year-old restaurant critic moonlighting for New York's biggest newspaper, was published on July 10, 2014 by G.P. Putnam's Sons, an imprint of Penguin. A sequel is coming in 2015.

Tara's plays have been produced professionally in New York and Dublin, Ireland, as well as at various universities, and have been shortlisted for prizes such as the Heideman Award (Actors Theater of Louisville), the Jerome Fellowship (The Playwrights' Center, Minneapolis), and the Princess Grace Award. She has a B.A. in Creative Writing from Dartmouth College and is represented by Ammi-Joan Paquette of the Erin Murphy Literary Agency.

With the traveling bug appeased (for now), Tara has finally settled down in Colorado, where she lives with her husband and their trusty waffle iron.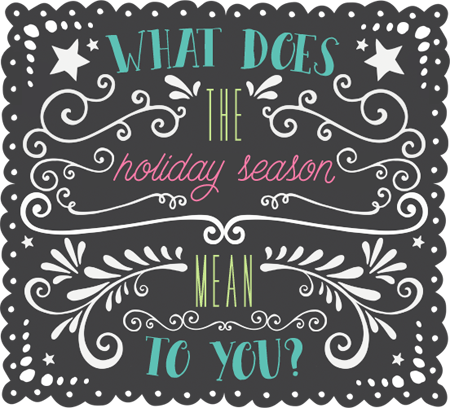 As anyone who's read All Four Stars — or even just looked at the cover art by the fabulous Kelly Murphy — can probably guess, I'm into food and cooking. And one of my favorite ways to mark the holiday season is to share special meals and dishes with my friends and family.
The house I grew up in, though, was not a "foodie" house. Most of the holiday foods we ate were packaged. The Hanukkah latkes that my sister and I loved came pre-formed from the freezer, and were really more like hash browns, but we didn't care. I mean, what kid is going to turn her nose up at a plate of crispy potatoes?
It was only later that I got snobby about homemade food. In my 20's, when I finally had my own kitchen, I started to make more and more holiday foods from scratch. One year, when hosting Thanksgiving, I even went so far as to make the stuffing from scratch — meaning I baked the bread myself the week before just so I could let it go stale, cube it, and season and rehydrate it into stuffing on Thanksgiving day.
And you know what? It wasn't even that good. Since that year, I've gone back to an old standby I grew up on with my not-so-gourmet parents: stuffing from a box. Comes out great every time.
I still make an awful lot of holiday food from scratch, but I try not to be such a purist about it anymore. Because you know what's even better than spending hours slaving over the perfect meal? Spending those hours with my family — and preferably defeating them at board games. 😉
Gladys Gatsby, the uber-foodie main character of All Four Stars, would surely turn her nose up at some of my choices, but she's young and starry-eyed like that. I used to be like her. But after having had the experiences of baking my own crackers for a party, and boiling my own bagel dough, even handmaking candy corn for Halloween, I know when to say "enough's enough"…and to bust out the frozen pie.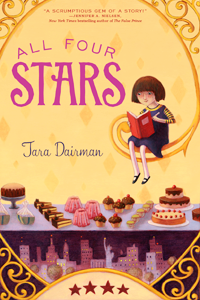 Title All Four Stars
Author Tara Dairman
Pages 288 Pages
Genre Middle Grade, Contemporary, Realistic Fiction
Publisher Putnam
To Be Published July 10th, 2014
Find It On Goodreads
Meet Gladys Gatsby: New York's toughest restaurant critic. (Just don't tell anyone that she's in sixth grade.)

Gladys Gatsby has been cooking gourmet dishes since the age of seven, only her fast-food-loving parents have no idea! Now she's eleven, and after a crème brûlée accident (just a small fire), Gladys is cut off from the kitchen (and her allowance). She's devastated but soon finds just the right opportunity to pay her parents back when she's mistakenly contacted to write a restaurant review for one of the largest newspapers in the world.

But in order to meet her deadline and keep her dream job, Gladys must cook her way into the heart of her sixth-grade archenemy and sneak into New York City—all while keeping her identity a secret! Easy as pie, right?