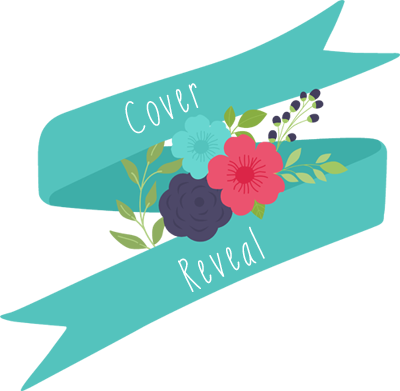 Hi everyone! Today I'm extremely excited to have the opportunity to share with you my friend, Amy Finnegan's, new cover for her 2014 debut publication, Not In The Script! Set to be published October 7th, 2014, this sweet, contemporary romance about finding love in (and out) of the spotlight is definitely one you won't want to miss!
I would like to say a big 'thank you!' to Amy for agreeing to share the beautiful cover of her new book with us here on Pop! Goes The Reader. Read on to find out a little bit more about this promising novel in Bloomsbury Children's new If Only… series!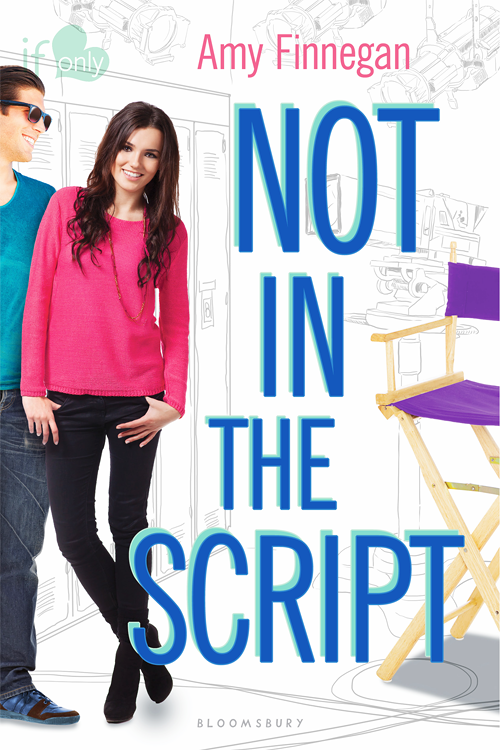 Title Not In The Script
Author Amy Finnegan
Pages 272 Pages
Genre Young Adult, Contemporary, Romance
Publisher Bloomsbury Children's
To Be Published October 7th, 2014
Find It On Goodreads
Millions of people witnessed Emma Taylor's first kiss—a kiss that needed twelve takes and four camera angles to get right. After spending nearly all of her teen years performing on cue, Emma can't help but wonder if any part of her life is real anymore…particularly her relationships. But her new costar, Jake Elliott, couldn't care less about how many scenes he has to fake his way through; he needs the money. Toss in a reckless heartthrob, desperate for a comeback, and a resident diva who may or may not be as evil as she seems, and the production of Coyote Hills heats up in unexpected — and romantic — ways. Along with offering front row seats to the real life drama that often unfolds within the entertainment industry, Not In The Script is a story about two not-so-typical teens who are searching for themselves, and just happen to find each other.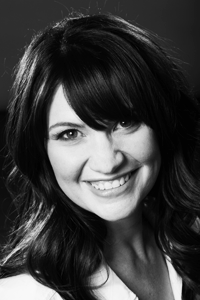 Amy Finnegan writes her own stories because she enjoys falling in love over and over again, and thinks everyone deserves a happy ending. She likes to travel the world — usually to locations where her favorite books take place — and owes her unquenchable thirst for reading to Jane Austen and J.K. Rowling. Her debut novel, Not In The Script, came about after hearing several years of behind-the-scenes stories from her industry veteran brother. She's also been lucky enough to visit dozens of film sets and sit in on major productions such as Parks and Recreation and Parenthood.
Want to learn a little more about Amy? Read all about her road to publication Here! I would also highly recommend that all aspiring writers check out Amy's interesting article Why Writers Should Be Readers 🙂