"Top Ten Tuesday" is a weekly meme hosted by The Broke and the Bookish!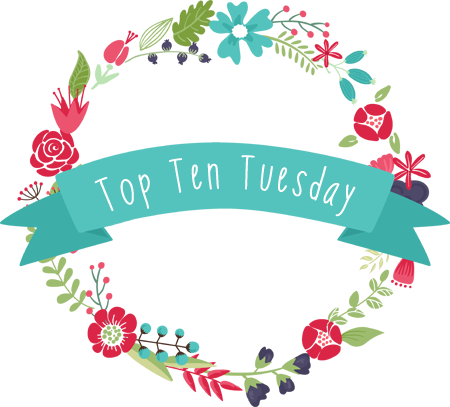 This week's Top Ten Tuesday topic is the Top Ten 2014 Releases I Meant To Read But Didn't Get To.
One of the strange, weird and wonderful things about being a book blogger is the sudden availability of advance reader copies, which are often provided to a blogger for review prior to a book's publication date. After nearly two years of blogging this experience is no longer the unfathomable novelty it once was, but to this day I'm no less grateful and humbled when I receive one. I'm always acutely aware of what a privilege it is to hold one in my hands and to be reminded of the time, money and effort that went into creating and distributing each one. That said, even the stories I am most excited and passionate about occasionally, unintentionally fall by the wayside. Whether it be because of a scheduling conflict, a desire to wait until a book's hype has receded or a simple case of bad timing or a missed opportunity, these are ten 2014 advance reader copies I received for review and have yet to read.
Now, here's where you come in! While I have every intention of reading every single one of these books, I'm at a loss as to where to begin. Which book do you think I should read first? Have you read any of these releases? Which one was your favourite? Please let me know in the comments – I would love to hear from you!
As always, these choices are listed in no particular order.
1) Lies We Tell Ourselves by Robin Talley
2) Althea & Oliver by Cristina Moracho
3) Belzhar by Meg Wolitzer
4) Anatomy Of A Misfit by Andrea Portes
5) Let's Get Lost by Adi Alsaid
6) Not in the Script by Amy Finnegan
7) There Will Come A Time by Carrie Arcos
8) I'll Give You The Sun by Jandy Nelson
9) Girl Defective by Simmone Howell
10) Blind by Rachel DeWoskin