"Top Ten Tuesday" is a weekly meme hosted by The Broke and the Bookish!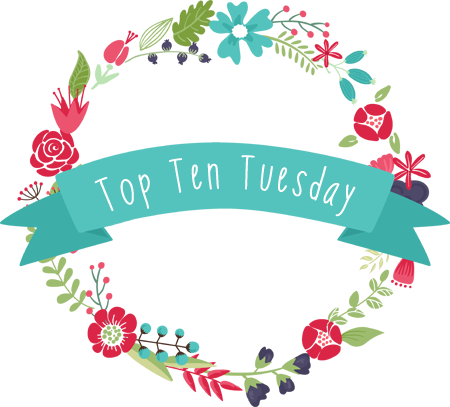 This week's Top Ten Tuesday topic is the Top Ten Books For Readers Who Like Historical Fiction.
Writing, and by extension writers, are magical. They create entire characters, entire relationships, entire worlds with little more than the flick of a pen (or keyboard) and the endless scope of their imagination to guide them. And while I'm certain that there are those who will disagree, nowhere is this transcendent power more evident than in the the realm of historical fiction. When delving into this genre, the most mild-mannered reader suddenly becomes an explorer, hurtling through time and space in a way which only the written world can allow. From the Roaring Twenties to the French Revolution, the Oregon Trail to the Tudor court, there is no place and no period from the past that I won't jump at the chance to explore. The ten books listed below are what I would consider to be some of the best and brightest examples of what the historical fiction genre has to offer for middle grade and young adult readers alike.
As always, these choices are listed in no particular order.
1) The Ruby In The Smoke by Philip Pullman
2) The Girl Is Murder by Kathryn Miller Haines
3) Bright Young Things by Anna Godbersen
4) The Dark Unwinding by Sharon Cameron
5) Dead To Me by Mary McCoy
6) The War That Saved My Life by Kimberly Brubaker Bradley
7) A Mad, Wicked Folly by Sharon Biggs Waller
8) Between Shades Of Gray by Ruta Sepetys
9) Under A Painted Sky by Stacey Lee
10) Born Wicked by Jessica Spotswood