"Top Ten Tuesday" is a weekly meme hosted by The Broke and the Bookish!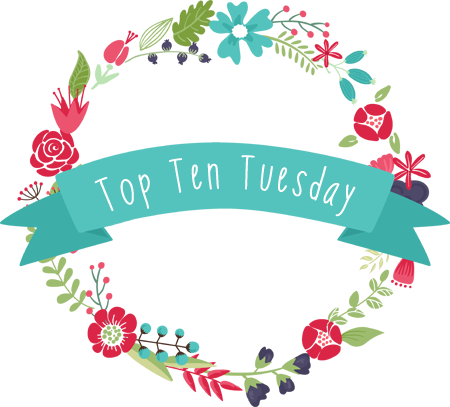 This week's Top Ten Tuesday topic is the Top Ten Things On My Reading Wishlist.
For whatever reason, I really struggled with this week's Top Ten Tuesday prompt. Perhaps it's because I'm willing to read about almost any topic, but when given the opportunity to pinpoint ten items on my reading wishlist (i.e. the sort of characters, setting, themes, etc I would like to see an author write about) I drew an immediate blank. I've never been the most decisive person at the best of times, but the sheer abundance of choice was mind-boggling. So, after literally hours spent wracking my brain on the subject (Yes, seriously) here are ten settings, sub-genres, perspectives and themes I would like to see highlighted more often (or at all) in the future.
As always, these choices are listed in no particular order.