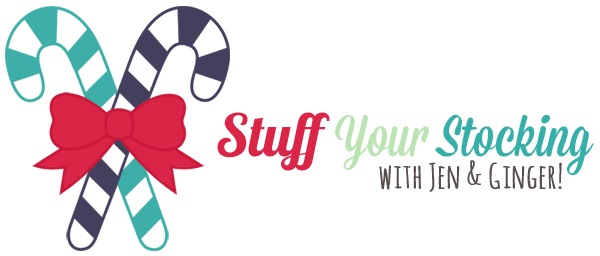 'Stuff Your Stocking' is a joint, three-week Christmas-themed project between Jen at Pop! Goes The Reader and Ginger at GReads! in which we celebrate the two things we love most: Christmas and Reading! Need some help finding the perfect Christmas gift for the person who has everything? No problem! We've got you covered.
Welcome to the third and final week of the Stuff Your Stocking event! Much like last week, I've decided to use one of my favourite novels as the inspiration for this week's gift guide. Laura Ingalls Wilder's Little House series was an integral part of my childhood and one I would re-visit often. I was endlessly fascinated by Wilder's reminiscences of a life that was so entirely unlike my own. I loved it so much, in fact, that as an adult I'm now the proud owner of the box set of the entire series which I love to re-read whenever I'm feeling a little down. With that in mind, I chose to draw inspiration primarily from the first four novels in the series in which nature played a prominent role in the family's life. I can only hope I did justice to such a wonderful and beloved series.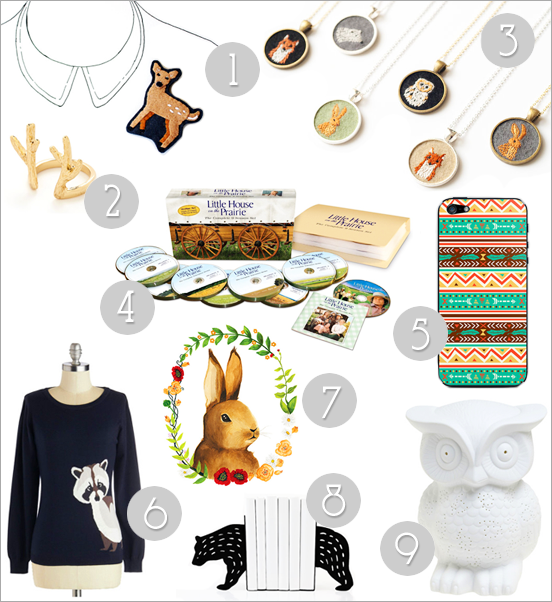 1) Felt Deer Brooch by My Hideaway ($20.00)
2) Antler to Your Questions Ring ($15.99)
3) Embroidered Fawn Necklace by Knit Knit ($66.00)
4) Little House on the Prairie: The Complete Series ($134.99)
5) Woodland Stripes iPhone and iPod Case by Claire London Designs ($35.00)
6) Kit 'n' Play Sweater ($72.99)
7) Bunny Illustration by Carol Farrell Illustrations ($20.00)
8) Laser Cut Bear Bookends by Design Atelier Article ($54.31)
9) Nocturn-owl Lifestyle Lamp ($56.99)
Still not sure you've found the perfect gift for the Laura Ingalls Wilder and/or Little House on the Prairie fan on your list this season? Why not buy a book instead – They do make the best gifts, after all 😉

The Pioneer Woman: Black Heels to Tractor Wheels by Ree Drummond (Find it on Amazon!)
The Wilder Life: My Adventures in the Lost World of Little House on the Prairie by Wendy McClure (Find it on Amazon!)
Confessions of a Prairie Bitch: How I Survived Nellie Oleson and Learned to Love Being Hated by Alison Arngrim (Find it on Amazon!)
Past Perfect by Leila Sales (Find it on Amazon!)
As with last week, don't forget to enter the Stuff Your Stocking giveaway for your chance to win your choice of any two books on my Ultimate Gift Guide 2013! This giveaway is open internationally, the only caveat being that The Book Depository must ship to your country in order for you to qualify. The giveaway is set to end on December 25th, 2013, so time is running out! What are you waiting for? Go enter!