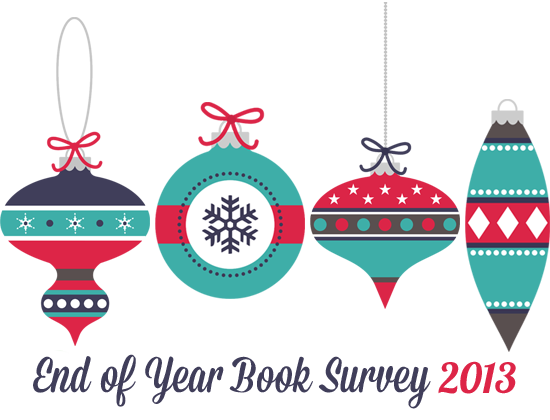 Well, it's that time of year again! Time to cast our minds to the future and set new goals for the upcoming year, but not before reflecting on all that has happened in the past twelve months. For a reader and book blogger, that inevitably means taking an in-depth look at some of the books that have graced our hands and shelves this year.
Thankfully, Jamie at The Perpetual Page-Turner has created a thorough, wonderful survey for just such an occasion! To learn a little more about the history of this survey and find Jamie's answers for 2013, click Here!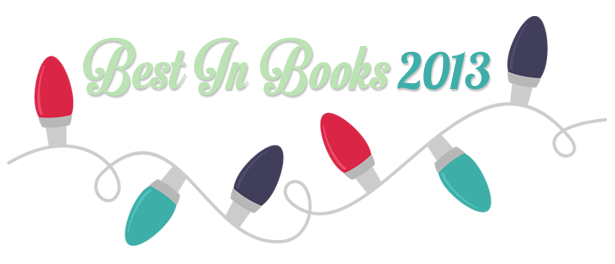 1. Best Book(s) You Read In 2013?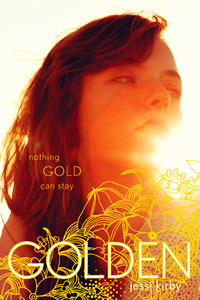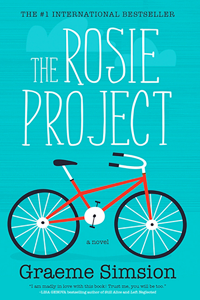 Golden by Jessi Kirby (Review) & The Rosie Project by Graeme Simsion (Review)
2. Book(s) You Were Excited About & Thought You Were Going To Love More But Didn't?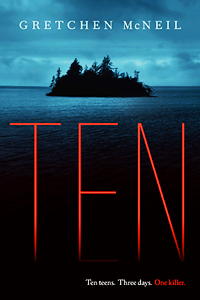 The Distance Between Us by Kasie West (Review) & Ten by Gretchen McNeil (Review)
3. Most surprising (in a good way!) book of 2013?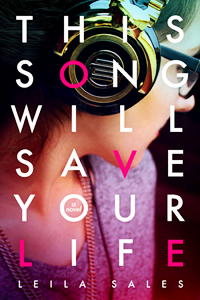 This Song Will Save Your Life by Leila Sales (Review)
4. Book you read in 2013 that you recommended to people most in 2013?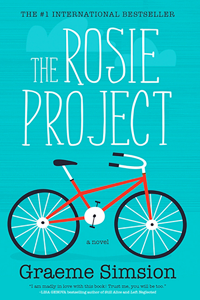 The Rosie Project by Graeme Simsion (Review)
Perhaps the better question would be: Who didn't I recommend The Rosie Project to this year? From fellow bloggers to my friends, both online and off, to my own mother, no-one was spared my one-woman campaign to have everyone read this book. Have I mentioned that you should read The Rosie Project yet? Because you should. Go on, I'll wait here.
5. Best series you discovered in 2013?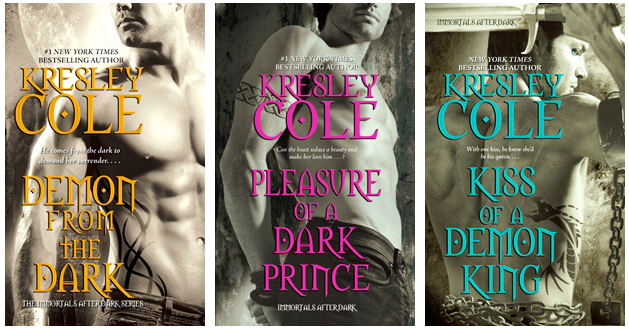 Immortals After Dark by Kresley Cole
Honourable Mention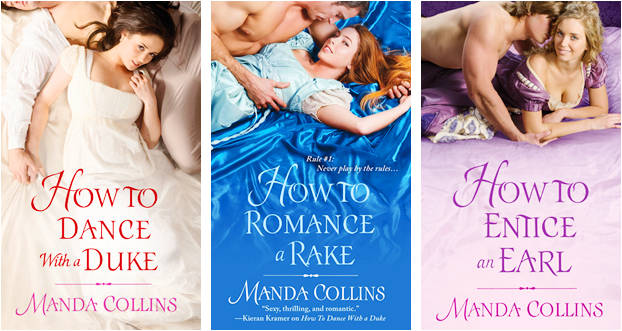 Ugly Ducklings by Manda Collins
6. Favorite new author you discovered in 2013?
While there were a number of new authors whose work I was lucky enough to be introduced to this year, there were none I talked about or loved more than New Zealand-born, Australian author Graeme Simsion. One of the things I most appreciate about Simsion, apart from astounding talent and loveable debut novel, is his presence on Twitter. Not only does he post under his own name, @GraemeSimsion, but he has also created an account for and tweets in character as @ProfDonTillman, the protagonist of The Rosie Project. This a brilliant marketing campaign, and breathes new life into a character I fell head-over-heels in love with this year.
7. Best book that was out of your comfort zone or was a new genre for you?
Sharp Objects by Gillian Flynn (Review)
8. Most thrilling, unputdownable book in 2013?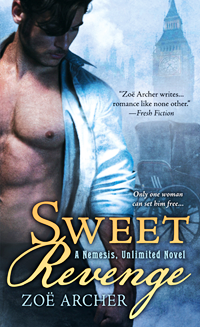 Sweet Revenge by Zoe Archer
9. Book You Read In 2013 That You Are Most Likely To Re-Read Next Year?
Attachments by Rainbow Rowell
10. Favorite cover of a book you read in 2013?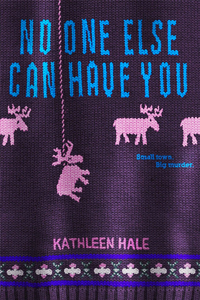 No One Else Can Have You by Kathleen Hale
11. Most memorable character in 2013?
Perhaps it's a little narcissistic of me, but Parker Frost from Golden by Jessi Kirby. Never before have I identified so closely with a fictional character.
12. Most beautifully written book read in 2013?
Sharp Objects by Gillian Flynn (Review)
13. Book that had the greatest impact on you in 2013?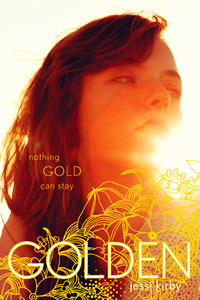 Golden by Jessi Kirby (Review)
14. Book you can't believe you waited until 2013 to finally read?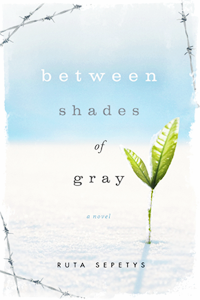 Between Shades Of Gray by Ruta Sepetys
15. Favorite Passage/Quote From A Book You Read In 2013?
"I'd know you in the dark," he said. "From a thousand miles away. There's nothing you could become that I haven't already fallen in love with."
– Attachments by Rainbow Rowell
"It seems to me that the experiences that stay with you, the things you'll always remember, aren't the ones you can force, or go looking for. I've always thought of those things as the ones that somehow find you."
– Golden by Jessi Kirby
"Nothing could be left to chance, because chance, after all, can be dangerous. But what I didn't realize all that time, what I missed all along, is that chance is everywhere. It's also what life is made of. It's all around us, but most of the time we never see it working."
– Golden by Jessi Kirby
"I don't know what comes next. I can't know, until I've walked the road I've chosen. I slow at the thought. I don't have a plan, and there is no map for this. It's terrifying, but there's a spark of exhilaration that gives me hope that the choice I just made could turn out to be the right and this feels infinitely better than the weight of regret."
– Golden by Jessi Kirby
"Do you find me attractive?"
Gene told me the next day that I got it wrong. But he was not in a taxi, after an evening of total sensory overload, with the most beautiful woman in the world. I believed I did well. I detected the trick question. I wanted Rosie to like me, and I remembered her passionate statement about men treating women as objects. She was testing to see if I saw her as an object or as a person. Obviously, the correct answer was the latter.
"I haven't really noticed," I told the most beautiful woman in the world.
– The Rosie Project by Graeme Simsion
16.Shortest & Longest Book You Read In 2013?
Shortest: The Day The Crayons Quit by Drew Daywalt – 36 Pages (Review)
Longest: Dreams Of A Dark Warrior by Kresley Cole – 515 Pages
17. Book That Had A Scene In It That Had You Reeling And Dying To Talk To Somebody About It?
I'm drawing a blank at the moment, unfortunately. I'll be sure to update this question if and when an answer comes to me!
18. Favorite Relationship From A Book You Read In 2013 (be it romantic, friendship, etc).
Family:
» Scarlett and Rosie (Sisters) in Sisters Red by Jackson Pearce
» Elise, Alex and Neil (Siblings) in This Song Will Save Your Life by Leila Sales
Friendship:
» Parker and Kat in Golden by Jessi Kirby
» Audrey and Victoria in Audrey, Wait! by Robin Benway
Romance:
» Don and Rosie in The Rosie Projct by Graeme Simsion
» Margo and Oliver in The Art of Wishing by Lindsay Ribar
» Rosie and Silas in Sisters Red by Jackson Pearce
19. Favorite Book You Read in 2013 From An Author You've Read Previously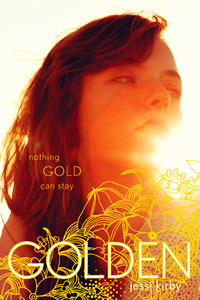 Golden by Jessi Kirby (Review)
20. Best Book You Read In 2013 That You Read Based Solely On A Recommendation From Somebody Else:
Ride With Me by Ruthie Knox
Thanks, Ginger!
21. Genre You Read The Most From in 2013?
Contemporary!
22. Newest fictional crush from a book you read in 2013?
At the risk of sounding a bit like a broken record: Don Tillman from The Rosie Project by Graeme Simsion.
23. Best 2013 debut you read?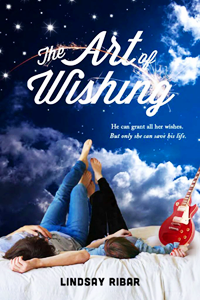 The Art of Wishing by Lindsay Ribar (Review)
24. Most vivid world/imagery in a book you read in 2013?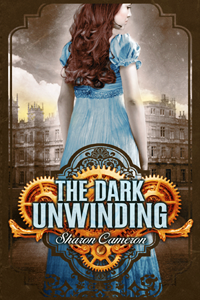 The Dark Unwinding by Sharon Cameron
25. Book That Was The Most Fun To Read in 2013?
How To Dance With A Duke by Manda Collins
26. Book That Made You Cry Or Nearly Cry in 2013?
Wintergirls by Laurie Halse Anderson (Review)
27. Book You Read in 2013 That You Think Got Overlooked This Year Or When It Came Out?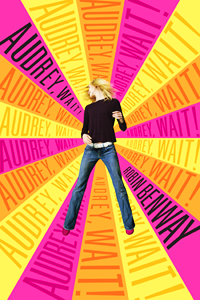 Audrey, Wait! by Robin Benway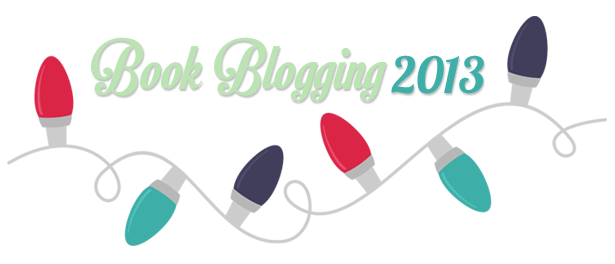 1. New favorite book blog you discovered in 2013?
Given that there are over thirty book blogs that I read on a regular basis, it would be nearly impossible to name them all individually – That could be an individual survey in and of itself! That said, I wanted to take a moment to highlight just a few of my absolute favourites that I must read every single day!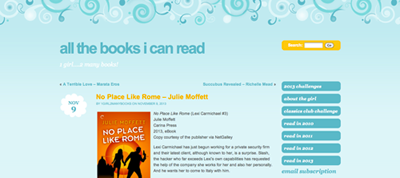 Bree at All The Books I Can Read
Bree's consistency in posting is something to which I can only aspire and the vast and varied selection of books she reviews are what inspire me to return again and again. Our taste in books is quite similar, and she's certainly one of the bloggers I trust most when it comes to recommendations. She did introduce me to The Rosie Project, after all, for which I'll be eternally grateful. What I most appreciate about All The Books I Can Read are the number of Australian titles and authors she touches upon. She has introduced me to a number of books I might otherwise never have encountered, and her reviews are some of my favourites to read. There's nothing I enjoy more than enjoying a cup of coffee with my morning daily dose of Bree's blog!
Ginger at GReads!
Ginger is one of the kindest people I've met since I began blogging and I feel blessed that I might call her a friend. Her grace and maturity in the wake of unimaginable loss following the death of her mother inspires and humbles me and this admirable spirit shines through in each and every post she writes. On a less serious note, I love that Ginger incorporates other, non-book-related topics on GReads! like her GReads! Interrupted feature. We enjoy the same sort of novel, and I know that I can always turn to Ginger when I'm looking for a good contemporary or romance novel. I'm still thankful she introduced me to the work of Ruthie Knox this year! I had a tremendous amount of fun working with Ginger on our Stuff Your Stocking feature this Christmas, and can only hope I'll have the opportunity to work with her again in the future.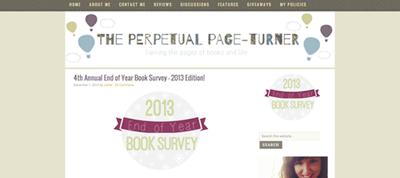 Jamie at The Perpetual Page-Turner
Jamie was one of the first bloggers to welcome me to the blogging community and her continual support and friendship has meant more to me than I could ever properly express. Anyone who has spent more than five minutes perusing The Perpetual Page-Turner will be able to see that Jamie puts her heart and soul into every post she writes. Her fearless willingness to discuss the intimate details of her life, both good and bad, is a constant source of inspiration for me. Arguably known best for her thoughtful and thought-provoking discussion posts, what I also appreciate about The Perpetual Page-Turner is the informal, conversational nature of her reviews. Warm and inviting, it often feels as though she's discussing the book with a close friend, and I love reading the unique perspective that only she can provide.
Estelle & Magan at Rather Be Reading
Estelle and Magan make an absolutely wonderful team and seem to have written the book on co-blogging! Like Jamie, they were one of the first to welcome me into the blogging community, and for that alone I'll always be grateful. Estelle and Magan are two of the most sweet and genuine people I've had the pleasure to meet since the launch of Pop! Goes The Reader, and their friendship, despite the geographical distance separating them, warms my heart. Their willingness to open themselves up to their readers and discuss personal issues like Magan's reflection on foster care and pregnancy announcement make the experience seems all the more personal and allows their readers to connect with them on a different level.
Hannah at So Obsessed With
So Obsessed With is one of my most recent discoveries this year and I'm so grateful to have stumbled across it! Hannah is a constant source of inspiration for me. Putting aside her beautiful blog design and ingenious rating system for a moment, what I most appreciate about Hannah's blog is the variety of books she reads and the reviews themselves. Elegantly written with an immense amount of detail, I can trust Hannah to explicitly outline what did or didn't work for her in any given work. She's one of the few blogs I regularly read that reviews adult and non-fiction, which I also greatly appreciate. Variety is the spice of life, after all!
Betty at Book Rock Betty
There's no-one else quite like Betty! Book Rock Betty quickly became one of my favourite blogs in 2013 – Her reviews are short, concise and to the point, and I love that she manages to put a fun little spin on everything she posts. One of the things I most appreciate about Book Rock Betty, apart from her thoughtful 'Random Rantings' feature which never fails to make me think, is how she involves her family, who are clearly very important to her, in her work. The Baby Bettys' review feature is absolutely adorable and her husband's occasional appearances are downright hilarious. I would like to think I'm lucky enough to call Betty a friend as well, and I'm extremely thankful that book blogging allowed us to meet!
2. Favorite review that you wrote in 2013?
While I'm ordinarily very critical of my own work, I was extremely pleased with my reviews of Sharp Objects, Golden, This Song Will Save Your Life and The Rosie Project. I thought that they each perfectly encompassed my feelings on the novels in question and I'm still proud of them having re-read each months after writing them.
3. Best discussion you had on your blog?
Unfortunately, I didn't post any discussion posts on Pop! Goes The Reader this year. This is something I would like to work on in 2014!
4. Most thought-provoking review or discussion you read on somebody else's blog?
I've encountered so many wonderful discussion posts over the past year, I can't help but feel that I'll inevitably forget one that touched a chord with me. That said, I'll try my best to mention a few that spring immediately to mind.
I think the post that touched me most of all this year was Ginger's A Letter To My Mother. A beautiful tribute to her mother's legacy and a testament to the fleeting nature of life, it's easily one of the most beautiful posts I've ever had the fortune to read and brought tears to my eyes. I urge you all to read it! On a less serious note, I really enjoyed Betty's discussion post Messy Blogging – Is There a Cure?. It really inspired me to think about my own blogging practices and what 'type' I blogger I am. Of course, I would be remiss if I didn't mention Jamie, who is the veritable queen of the discussion post. I continually marvel at her ability to write the most thought-provoking and thoughtful discussion posts. Some of my favourites this year include Onward… (A reflection on The Perpetual Page-Turner's future), If We Were Having Coffee…, and Married To A Non-Reader: It's Not As Bad As You Might Think!
5. Best event that you participated in (author signings, festivals, virtual events, memes, etc.)?
I attended my very first book signing this year! Rainbow Rowell, author of Attachments, Eleanor & Park and Fangirl held a book signing in Toronto on October 7th and I was lucky enough to attend! I had so much fun chatting with other readers in line and with Rainbow herself. She was extremely kind, patient and generous, and was even willing to sign three additional books so that I might be able to give them away on Pop! Goes The Reader! Keep an eye out for this in 2014!
In terms of online events, I have to mention the Stuff Your Stocking event I participated in with Ginger! It was an absolute delight to have the opportunity to work with her on this feature and I had so much fun putting together each post. I can only hope I'll have the opportunity to work with her again in the future!
6. Best moment of book blogging/your book life in 2013?
This entire experience has been such a whirlwind and a dream come true, I don't know that I could choose only one moment. I've loved every single second of it!
7. Most Popular Post This Year On Your Blog (Whether it be by comments or views)?
Most Popular Book Review
Sharp Objects by Gillian Flynn (184 Page Views)
Most Popular Post
Stuff Your Stocking! Issue One: Jen's Ultimate Gift Guide 2013 (198 Page Views)
8. Post You Wished Got A Little More Love?
I'll have to echo Jamie's answer – Any of my reviews! My book reviews take hours to write and are undoubtedly the most labour-intensive of the posts here on Pop! Goes The Reader. That said, I understand that my reviews are a little longer and more in-depth than most, and that many people simply don't have the time to read them, let alone comment. It's understandable that they tend to get a little less attention.
9. Best bookish discover (book related sites, book stores, etc.)?
It might sound strange, but I think my most valuable discovery this year were other book blogs! Having only begun blogging seven months ago, this has very much been a learning experience for me and other book blogs have been a valuable resource. Not only do they allow me to learn about new books I might not otherwise have heard of, but other book blogs are a constant source of inspiration. Plus, the friendships I have made since Pop! Goes The Reader's launch are easily the best and most valuable thing I've taken away from this experience. My new friends have made this twice as much fun and I'll always be grateful for how welcoming and supportive everyone has been!
10. Did you complete any reading challenges or goals that you had set for yourself at the beginning of this year?
Yes I did! Much to my surprise and relief I not only managed to complete my 2013 Goodreads Challenge but exceed it as well! Granted, I did have to temper my expectations a little and reduce my original goal which I had set back in January. Because I had read over 200 books in 2012 I set a similar goal for 2013, but between my full time job and my commitment to Pop! Goes The Reader, that simply wasn't possible this year. I know my goal might not seem terribly impressive to some bloggers, but I'm happy I managed to read over 125+ books in 2013 – I think that's quite the accomplishment given the various demands on my time!
1. One Book You Didn't Get To In 2013 But Will Be Your Number 1 Priority in 2014?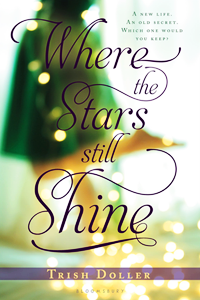 Where The Stars Still Shine by Trish Doller
Bad Jen, bad! I'm actually ashamed that I didn't make the time to read Where The Stars Still Shine in 2013. Trish Doller's Something Like Normal was one of the best books I read in 2012, which is why her 2013 novel was one of my most highly anticipated releases this year. This, coupled with an overwhelming number of positive reviews from fellow bloggers whose opinions I trust meant that Where The Stars Still Shine should have been at the very top of my to-read list. Unfortunately, an overabundance of pre-existing commitments and a fear of the overwhelming amount of hype meant that I simply didn't read it this year. I will remedy this in 2014!
2. Book You Are Most Anticipating For 2014 (Non-Debut)?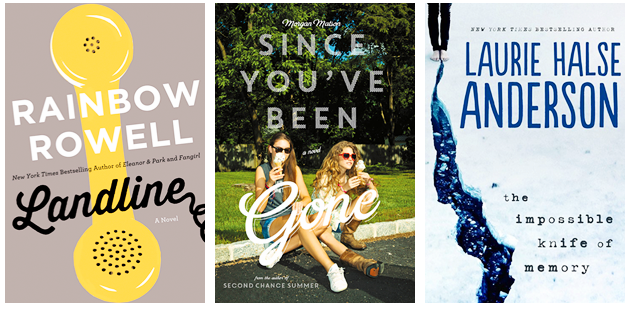 Landline by Rainbow Rowell | Since You've Been Gone by Morgan Matson | The Impossible Knife of Memory by Laurie Halse Anderson
For a more complete list of the 2014 releases I'm dying to read, click Here!
What!? Oh, don't look at me like that. As if I could choose only one! 2014 is a wonderful year in that I can look forward to a number of new releases from some of my favourite, must-buy authors. These are the three titles I'm most looking forward to!
3. 2014 Debut You Are Most Anticipating?
Alienated by Melissa Landers
Years of endlessly re-watching old episodes of Roswell and The X-Files have conditioned me to absolutely crave stories about aliens. You can never have too many! While I don't know that there ever has or ever will be conclusive evidence that extraterrestrials exist, I'm like Fox Moulder: I want to believe. So, when I read the synopsis for Melissa Landers' debut novel, Alienated, I knew I had to read it. Set to be released on February 4th, 2014, thankfully I won't have too long to wait until this title is in my hands at last!
4. Series Ending You Are Most Anticipating in 2014?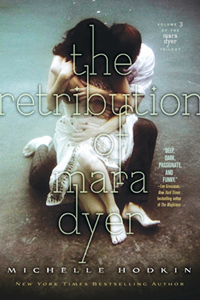 The Retribution of Mara Dyer by Michelle Hodkin
While I was more than a little disappointed in The Evolution of Mara Dyer, the second instalment in the Mara Dyer trilogy, there's something about the world which Hodkin has created in these novels that has stuck with me long after finishing both books. I'll be interested to see how Mara and Noah's stories conclude!
5. One Thing You Hope To Accomplish Or Do In Your Reading/Blogging In 2014?
I've said it before and I'll say it again: Blogging is a continual learning process. While I've learnt a great deal since Pop! Goes The Reader's launch back in June, there are still a number of things I would like to continue to work on in 2014. While there are far too many to list here, I'll try to touch upon a few of them.
Schedule Posts At Least One Week Ahead of Time
I absolutely hate having to write posts at the last minute! I've always responded well to a regimented, reliable schedule, and my blog is no exception. While I recognize this might not always be possible, I would ideally like to be one week ahead of schedule at all times on Pop! Goes The Reader in 2014.
Comment, Comment, Comment!
This is one of the most important of my 2014 blogging resolutions and the one that I'll be making a top priority. When I first began blogging back in June, I was unemployed and therefore had all the time in the world to not only reply to comments on my own blog, but to regularly read and comment on other people's as well. While I still make every effort to do this, I'm finding it increasingly difficult now that I'm working a full-time 9:00am-5:00pm job from Monday-Friday. Being an active participant in the community is extremely important to me. I want everyone who takes the time to comment on Pop! Goes The Reader to know how much it means to me and how much I appreciate it, and would like to show the same support to fellow bloggers who are a continual inspiration. While I may not be able to comment on every single post I enjoy every single day like I was once able to, I would like to carve out some time each week to reach out, both to my readers as well as my fellow bloggers.
Continue To Introduce New Series Like Fresh From The Oven and Do! Judge A Book By Its Cover
I have a number of ideas for new series I would like to introduce on Pop! Goes The Reader in 2014 and I want to make sure these come to fruition. One as of yet unnamed project will be a continuation of the Stuff Your Stocking event. I had so much fun choosing book-inspired gifts during the Christmas season that I would love to be able to do this all year 'round! Another, Retro Reads, will allow me to read and review older titles that may have been forgotten or entirely overlooked in lieu of newer releases. I think one of the greatest concerns for a blogger is burnout. I never want blogging to become a chore or an obligation I dread, and I hope that continuing to come up with new ideas for Pop! Goes The Reader will allow me to keep the process fresh and interesting.